From the Shelf
Building Your Cookbook Shelf: The Basics
We're kicking off a series of columns of cookbook recommendations with a focus on the basics, because as fun as it is to dive into fancy cuisines and elaborate dishes, there's something to be said for knowing that you've got a trusted recipe for whatever dish you may dream up for dinner tonight.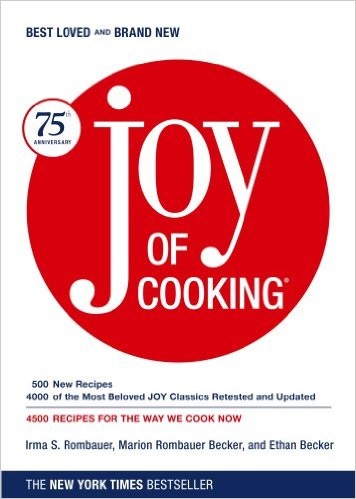 First, a nod to
The Joy of Cooking
(Scribner, $35), which, one could argue, revolutionized the cookbook industry in the United States (and beyond). Irma Rombauer's original edition focused on recipes that simplified steps, equipment and ingredients for doable, affordable at-home cooking. Every volume of
Joy
is updated; the most recent 75th-anniversary edition intentionally restored much of the voice of the original authors.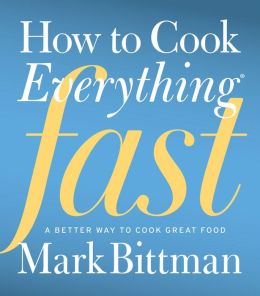 Mark Bittman's
How to Cook Everything
(Houghton Mifflin Harcourt, $35) is exactly what it sounds like: a no-fuss, no-frills collection of recipes for, well, everything. Variations on this theme are available in his other books, including
How to Cook Everything Fast
(Houghton Mifflin Harcourt, $35) and
How to Grill Everything
(Houghton Mifflin Harcourt, $30).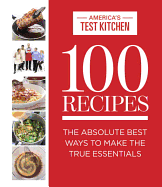 America's Test Kitchen is known for its thorough vetting of everything kitchen-related, be it recipe or serving spoon. Their cookbooks compile the best of their advice, as determined by their editors. In
100 Recipes: The Absolute Best Ways to Make the True Essentials
(America's Test Kitchen, $40), they serve up their take on the best possible variation of every essential dish you can imagine. If 100 recipes isn't enough for you, look for
Cook's Illustrated Cookbook
(Cook's Illustrated, $20), an American Test Kitchen brand that offers up 2,000 (yes, 2,000) recipes from the magazine's 20-year history, all blessed by Test Kitchen staff. --
Kerry McHugh
, blogger at
Entomology of a Bookworm

In this Issue...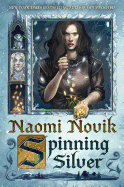 Naomi Novik follows Uprooted with a richly imagined fairy tale based loosely on Rumpelstiltskin.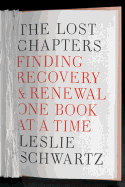 Novelist Leslie Schwartz writes about serving time in jail and finding solace and strength from fellow inmates and 21 books.
Review by Subjects:
Fiction ⋅ Mystery & Thriller ⋅ Science Fiction & Fantasy ⋅ Biography & Memoir ⋅ History ⋅ Essays & Criticism ⋅ Nature & Environment ⋅ Children's & Young Adult

Upcoming Events
07/26/2018 - 10:30AM
Story Time is every Thursday at 10:30 am. Free and open to all children and families.
Marc Friedlander, Classical Guitar
07/29/2018 - 6:00PM
Marc Friedlander is a classical guitarist from New York City, who has studied the guitar beginning at age 12 and performed within the USA and internationally in art gallery showings, private functions and affairs, senior centers, and in music schools. Specializing in J.S. Bach, the Spanish Romantic composers, and many of the "standards" (Leyenda, Pachelbel's Canon, Recuerdos de la Alhambra), Friedlander plays their music with commitment and passion. ...
Book Candy
Shel Silverstein Poetry
Bookstr shared 10 Shel Silverstein quotes, mostly poetry, for when you're at the sidewalk's end," including "It's amazing the difference/ A bit of sky can make."
---
"Think you're an emoji expert? Let's see," Merriam-Webster challenged in daring readers to "test your emoji exceptionalism."
---
Former President Obama shared his summer reading list in a Facebook post last week.
---
The Guardian explored "how Minecraft is helping kids fall in love with books."
---
Brightly featured "11 things I will never, ever admit to my local librarian."
---
Rachel Proctor's Bookmark bookcase "stores a minimum of four books, holding them open at the current page."

Great Reads
Rediscover: Chariots of the Gods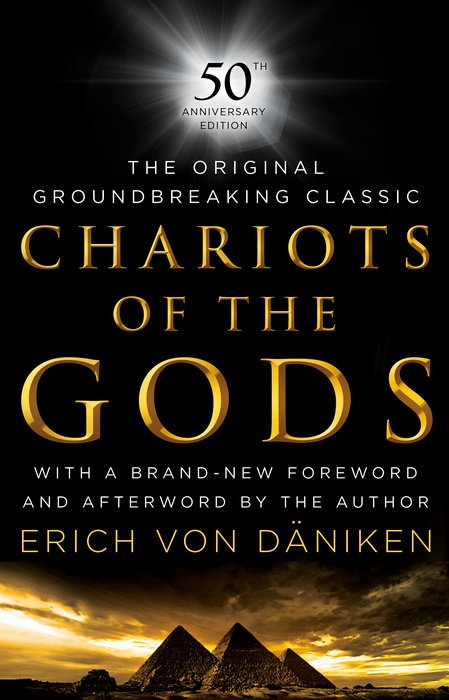 Fifty years ago this week, a book by an unknown Swiss author theorizing that aliens had established contact with humans centuries and millennia earlier was published. The book was Chariots of the Gods, in which Erich von Däniken posited that many familiar structures--such as Stonehenge, the Egyptian pyramids and the statues on Easter Island--and antique artifacts and works of art with possible images of aliens, space ships and sophisticated technology proved his point that aliens had a wide influence in ancient times. He also saw the development of religions as humans' reaction to contacts with aliens, and perhaps most striking, he theorized that present-day humans are the descendants of alien pioneers.
Many scientists and historians ridiculed Chariots of the Gods, but the book became a popular phenomenon. It was translated into 28 languages and sold more than 16 million copies, with steady sales that continue today. Von Däniken wrote 32 sequels and companion novels on the similar subjects, and his works have led to many documentaries, films, video games, TV shows and, most notably, the Ancient Aliens series on the History Channel. Chariots of the Gods remains a kind of bible in the UFO community.
To celebrate the publication of this surprise bestseller, Berkley has just published a deluxe hardcover 50th-anniversary edition of the book, with a new foreword and afterword by the author ($24).
The Writer's Life
Ben Goldfarb: Coexisting with a Large Rodent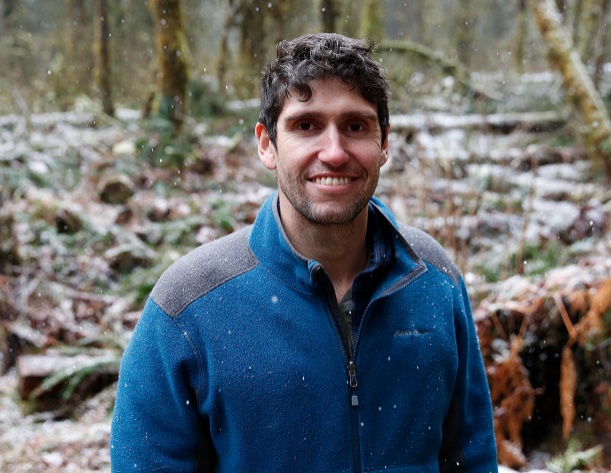 photo: Terray Sylvester
An environmental journalist, Ben Goldfarb has written for
Science
,
Mother Jones
, the
Guardian
,
Orion
,
World Wildlife
magazine,
Scientific America
and Yale Environment 360. In his first book,
Eager: The Surprising, Secret Life of Beavers and Why They Matter
(Chelsea Green, $24.95), Goldfarb crosses North America to talk with scientists and activists about why the beaver matters--and what we can do to protect it. It's an amusing and insightful book that shows how key the beaver has been to the survival of not only other animals, but to humans as well.
Why are beavers so essential to North American ecosystems?
If you know nothing else about beavers, you're probably aware that they chew down trees, build dams and create ponds. Those ponds spread out water, fill up side channels, create marshy fringes and saturate the soil. If you were a trout, or a moose, or a wood frog, or a mallard, where would you rather live: alongside a straight, boring, featureless stream, or in a complex maze of deep pools, wet meadows, slow-water sloughs and woody islands? I'm taking that messy, diverse ecosystem every time! Water is life, and no animal captures and saves water like a beaver.
Of course, we humans rely on water, too, which means we need beavers. In Nevada, beavers are irrigating rangelands and helping ranchers feed cattle. In Washington, they're storing water to compensate for declining snowpack. In Maryland, their ponds are filtering out pollution before it can reach the sea. Beavers can even help address the opposite problem, the presence of too much water: In England and Scotland, where they've been extinct for hundreds of years, landowners are bringing them back because their ponds slow down floods. Beavers are sort of like landscape Swiss army knives--capable, in the right circumstances, of helping to tackle just about any ecological problem you can name.
What has been the biggest threat to their survival in North America?
It definitely hasn't been a great half-millennium to be a beaver! Historically, the biggest threat was the fur trade. Beavers have incredibly dense fur; they have as many individual hairs on a stamp-sized patch of skin as we have on our heads, which unfortunately means their pelts make very good hats. Beginning in the early 1600s, fur trappers wiped out untold millions of beavers for the sake of fashionable European headgear. Trapping was one of the colonies' most important industries, and the fur trade helped motivate historical events like the War of 1812 and the Louisiana Purchase. (It was also a catastrophe for Native people: white pelt traders were the source of the 19th century's worst smallpox epidemics.) For better and worse, American history would look a whole lot different without the beaver industry.
These days, the biggest threat is human conflict. Beavers, as anyone who lives near a wetland knows, can be a pain in the butt: they cut down valuable trees, flood roads and clog irrigation ditches. When beavers cause trouble, property owners usually call their local trapper to address the problem. Such "nuisance" trapping certainly isn't an existential threat like the fur trade was, but in many places it's kept beaver populations from fully recovering.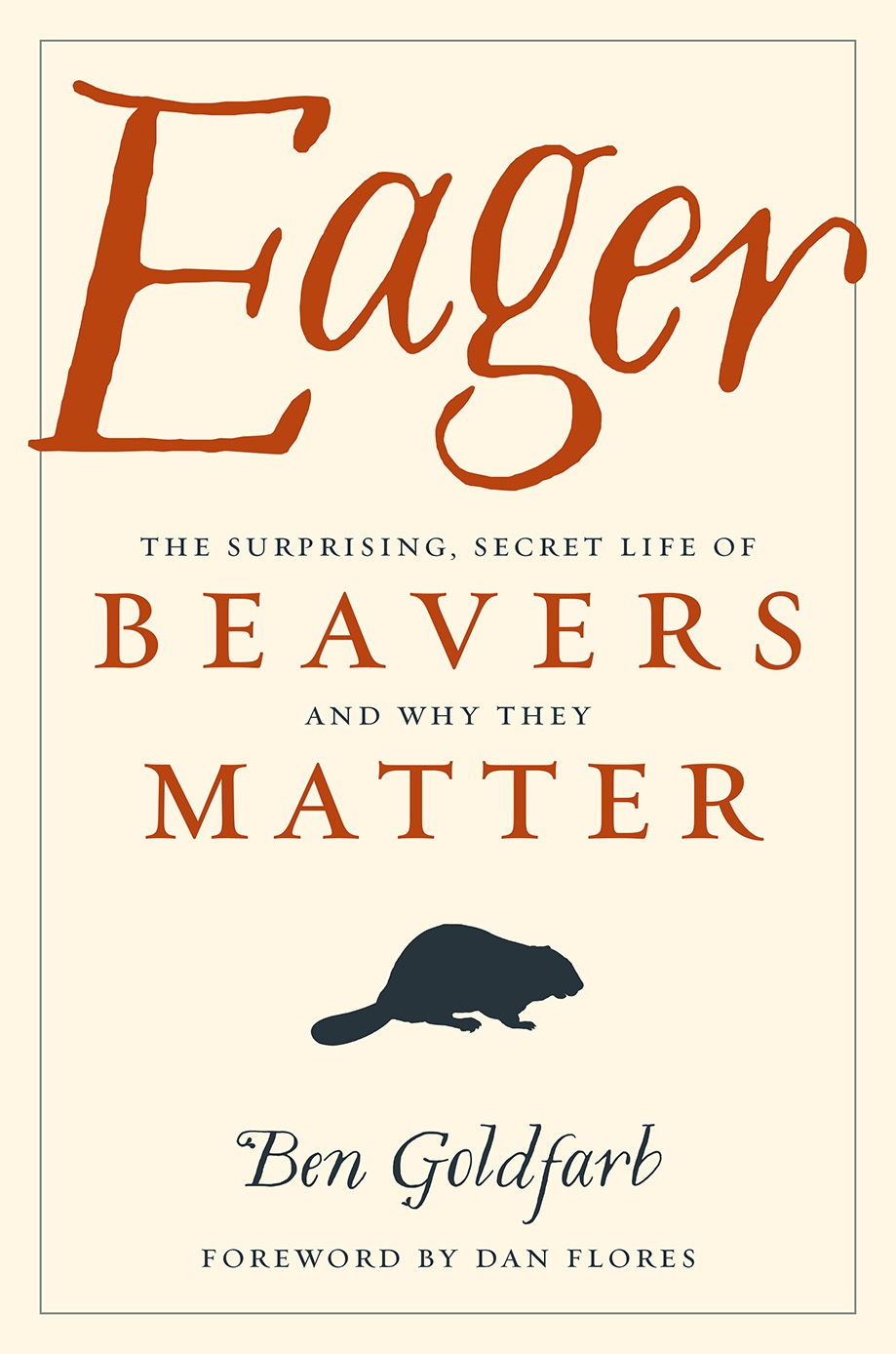 You met a number of colorful characters while writing this book. What is it about beavers that attract such interesting people?
You probably have to be a little eccentric to devote your time and energy to a rodent. Beavers tend to draw lots of laypeople into their orbit: some of the most dedicated "Beaver Believers" in the country are child psychologists, physicians' assistants and real estate agents. Part of the reason beavers fascinate people, I think, is that they're visible in a way that few other animals are. The average citizen will never see, say, a mink or a bobcat, but just about anyone can drive down to their local wetland and check out a colony of beavers, or at least see the animals' handiwork. Curious, passionate people make the best characters, and there's nothing like these hyperactive, social, industrious mammals to inspire passion and curiosity.
What is the status of the beaver in North America today?
Well, it depends how long your memory is. When you consider how close beavers came to extinction, they're doing spectacularly well. At the dawn of the 20th century, there were perhaps 100,000 beavers left in North America, and today there are probably something like 15 million. From that perspective, they're one of our greatest conservation success stories!
The really long view, however, is less rosy. When Europeans arrived on this continent, it contained as many as 400 million beavers; as one historian put it, "every river, brook, and rill" was chock-full of them. While beavers have returned like gangbusters to plenty of watersheds, they're still absent from many historic haunts. Beavers will never be as abundant as they once were, but we can do a lot more to welcome them back.
If there was one thing you'd want someone to take away from this book, what would it be, and why?
I hope readers come away from
Eager
feeling a bit more humble about humans' place in the world. We often get wrapped up in what the writer Derrick Jensen calls "the myth of human supremacy"--the certainty that no other species can possibly match our intellect, our sentience, our power to shape the world. Yet in many ways, we're not too different from beavers: we're both creative tool-users, we both prefer to settle in river valleys, and we both modify our environment to maximize food and shelter. Aquatic rodents: they're just like us. --
Amy Brady
, freelance writer and editor
Book Reviews
Fiction
W.W. Norton, $24.95, hardcover, 192p., 9780393292282
Harper, $27.99, hardcover, 368p., 9780062442208
Scribner, $27, hardcover, 368p., 9781501166143
Mystery & Thriller
Morrow, $26.99, hardcover, 400p., 9780062657176
Science Fiction & Fantasy

Del Rey, $28, hardcover, 480p., 9780399180989
Biography & Memoir

Blue Rider Press, $27, hardcover, 272p., 9780525534631
Penguin, $17, paperback, 272p., 9780143132493
History
Harper, $29.99, hardcover, 464p., 9780062458742
Essays & Criticism
Oxford University Press, $39.95, hardcover, 640p., 9780198819950
Nature & Environment
Chelsea Green, $24.95, hardcover, 304p., 9781603587396
Children's & Young Adult
Holiday House, $17.99, hardcover, 32p., ages 4-8, 9780823434572
Sky Pony Press, $16.99, hardcover, 360p., ages 12-up, 9781510734050
Atheneum, $17.99, hardcover, 56p., ages 4-7, 9781534413627