From the Shelf
After the Storms: Paolo Bacigalupi's Ship Breaker
The world of Paolo Bacigalupi's Ship Breaker series (Little, Brown) is sodden with color: inky blacks, liquid golds, arterial reds. Every page is damp with humidity, sweat and blood. It depicts a future United States, gruesomely affected by global warming. The heavily populated coastal cities of the past are underwater and scavenged cities have been built atop; warring militias of primarily child soldiers terrorize the nation.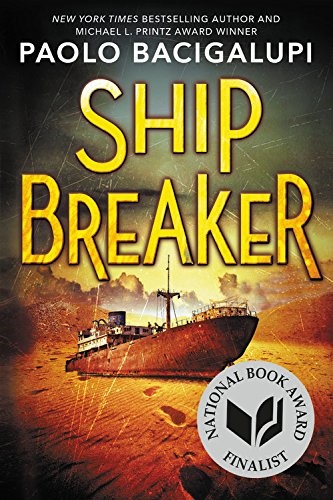 In the first book, Ship Breaker, teen Nailer is a scavenger, climbing through old shipwrecks to pull out copper wire to sell to big companies. Nailer's father is terrifyingly powerful--an abuser and an addict, he looks out for only himself. When Nailer stumbles upon an incredible scavenge, he finds himself battling his father while surprisingly aided in his fight by Tool, the bioengineered war beast his father employs.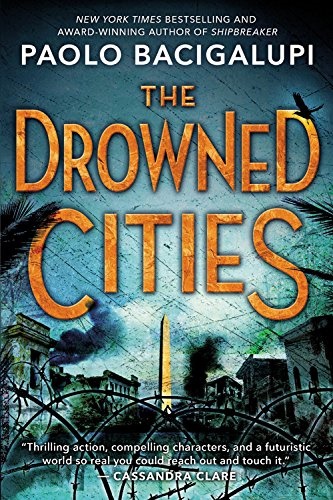 The Drowned Cities opens with Tool imprisoned, almost dead. He escapes and is found and healed by Mahlia and her friend Mouse, both refugees of the Drowned Cities war. Mahlia feels indebted to Mouse: were it not for his intervention, the soldier boys who cut off her hand would have done much worse. Now, though, a militia takes Mouse prisoner, and Mahlia convinces Tool to enter the warring Cities to save her friend.


Tool of War (published October 10, 2017) builds on Mahlia and Tool's story, picking up after Tool, the leader of an army of child soldiers, has won the Drowned Cities war. The half-man, designed by military scientists to be a loyal slave to his master, is now being hunted by the owner he (somehow, years ago) disobeyed. A complicated creature, Tool tries to save his found family (his "pack") as he uses his fluency in war to take down his hunters and maintain his sovereignty. --Siân Gaetano, children's and YA editor



In this Issue...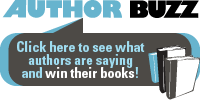 Solar Bones uses brilliant verbal acrobatics to showcase the dignity of a conventional man's life.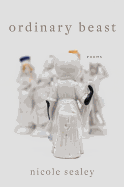 In this fun, subversive poetry collection, Nicole Sealey shifts forms and tones to get at the nature of love and being.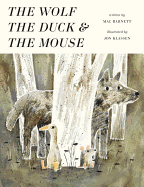 A mouse and a duck have no intention of being evicted after setting up house in a wolf's belly in this funny fable by Mac Barnett and Jon Klassen.
Review by Subjects:
Fiction ⋅ Mystery & Thriller ⋅ Biography & Memoir ⋅ History ⋅ Business & Economics ⋅ Children's & Young Adult ⋅ Poetry ⋅ Art & Photography

Upcoming Events
El Moises, Owl in a Straw Hat: El Tecolote del Sombrero de Paja
10/17/2017 - 6:00PM
This masterfully written children's book by New Mexico's favorite storyteller is a delightful tale about a young owl named Ollie who lives in an orchard with his parents in northern New Mexico. Ollie is supposed to attend school but prefers to hang out with his friends Raven and Crow instead. Ollie's parents discover he cannot read and they send Ollie off to see his grandmother, Nana, a teacher and farmer in Chimayo. Along the way, Ollie's illiteracy causes mischief as he meets up with some...
Christine Warren, Navigating Change: Conscious Endings, Visionary Beginnings
10/18/2017 - 6:00PM
In this groundbreaking self-help book and spiritual guide to life transitions, Christine Warren shares the unique teachings that have made her national workshops life-transforming for thousands.This illuminating book hands the reader a map through big life changes, ultimately leading to new vision and personal transformation. Christine Warren is a 40-year national presenter of transformational workshops and a life coach and counselor, consultant, and speaker. A founding member of Kripalu...
10/19/2017 - 6:00PM
This debut mystery from a fresh voice in Southwestern fiction stakes out the common ground between Tony Hillerman, Elmore Leonard, and Cormac McCarthy.In a remote corner of the Chickasaw Nation, tribal Lighthorse policeman Bill Maytubby and county deputy Hannah Bond discover the buzzard-ravaged body of Majesty Tate, a young drifter with a blank past. They comb Oklahoma's rock prairie, river bottoms, and hard-bitten small towns for traces of her last days.Tate was seen dancing with Austin Love,...
10/19/2017 - 10:30AM
Kids of all ages are welcome at our free award-winning weekly story time, featuring stories, crafts, songs, and an occasional snack. This week we will be participating in the Read for the Record Count. This year's title is Quackers, by Liz Wong. More info: kids@bkwrks.com
Joseph Badal, Sins of Our Fathers
10/21/2017 - 3:00PM
Sins of the Fathers is the 6th book in the Danforth Saga and Badal's 12th novel. "Sins of the Fathers is a sprawling, scintillating and seductive tale stretched over an expansive landscape of places, people and themes. Joseph Badal has fashioned a classic international thriller in the tradition of Frederick Forsyth, Robert Stone, and Daniel Silva, the ambition of which is matched only by its seamless execution. This is storytelling of the highest order, as Badal deftly...
Beverley Spears, Early Churches of Mexico: An Architect's View
10/22/2017 - 3:00PM
Following the Spanish conquest of Mexico in the early 1500s, Franciscan, Dominican, and Augustinian friars fanned out across the central and southern areas of the country, founding hundreds of mission churches and monasteries to evangelize the Native population. This book documents more than 120 of these remarkable sixteenth-century sites in duotone black-and-white photographs. Beverley Spears is an architect, a landscape architect, and a member of the College of Fellows of the American...
10/23/2017 - 2:00PM
One of our monthly book clubs for grown ups! This month, we will discuss Dodie Smith's Capture the Castle. Come join us and bring a mug for coffee or tea. Bookworks sells coloring books at a 10% discount. More info: kids@bkwrks.com.
Book Candy
Book-Inspired Halloween Costumes
Brightly featured "23 book-inspired Halloween costumes for kids and parents."
---
Original meanings quiz: Merriam-Webster created a test "for the pedantic and those annoyed by them!"
---
Check out the children's book classic Goodnight Moon "as read by LeVar Burton to Neil deGrasse Tyson."
---
Icelandic novelist Sjón selected his "top 10 modern Nordic books" for the Guardian.
---
"Books that shouldn't be video games" were considered by Quirk Books.
---
"A Brooklyn row house designed for cats and booklovers" was showcased by Design Milk.

Great Reads
Rediscover: It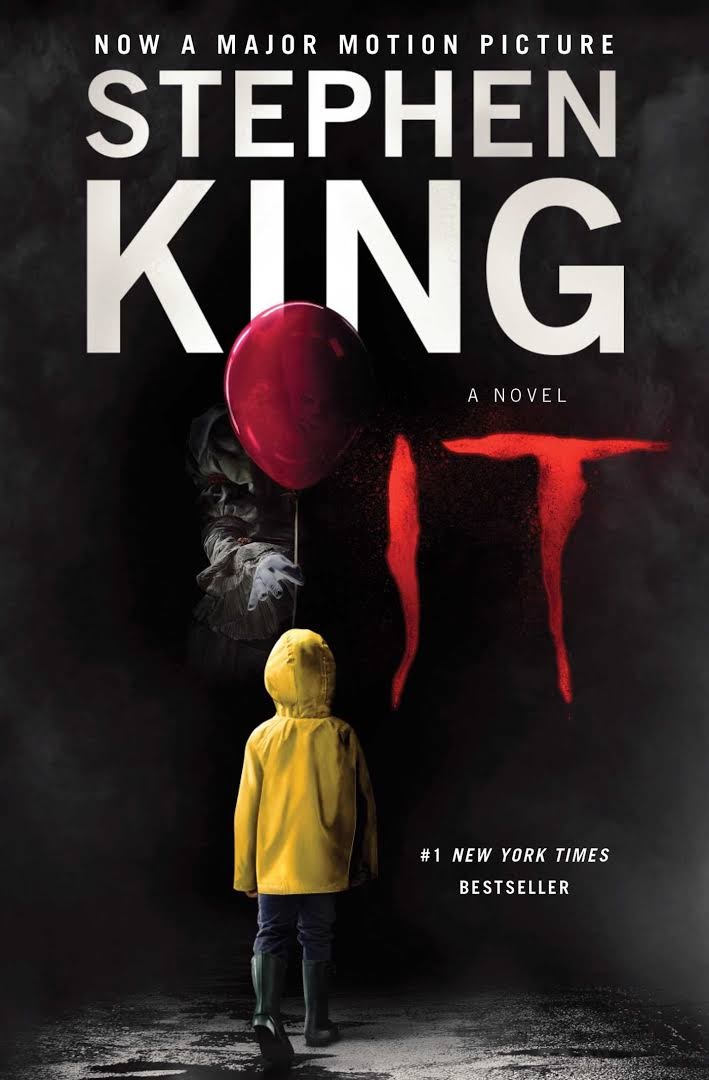 The latest adaptation of Stephen King's It (1986) set a new box office record for an R-rated horror film. As of October 10, It has earned more than $307 million in the U.S. and $606 million worldwide, and garnered critical praise. All of that puts plenty of pressure on the promised conclusion to this duology coming in 2019, which, like the 1990 television miniseries, splits the story between child and adult characters battling an evil, shape-shifting predator in Derry, Maine, that emerges at regular intervals to feed on children. The most common form It takes is Pennywise the clown, played to great effect by Tim Curry in the miniseries and by Bill Skarsgård in the film. A group of outcast 11-year-olds band together to defeat the creature, or so they think, until It reappears decades later. In the novel and miniseries, these time periods are split between the 1950s and 1980s. The film places the childhood sequence in the '80s, with its sequel set in the modern day.

King's work has a long history of film and TV adaptations--some much better than others. After the disappointing release of The Dark Tower this summer, which by all accounts bungled King's epic series (and had a PG-13 rating), It shows how skilled filmmakers can still breathe new life into the horror master's best works. On September 5, Scribner released a movie tie-in edition of It ($19.99, 9781501175466). --Tobias Mutter

The Writer's Life
Reading with... Chantel Acevedo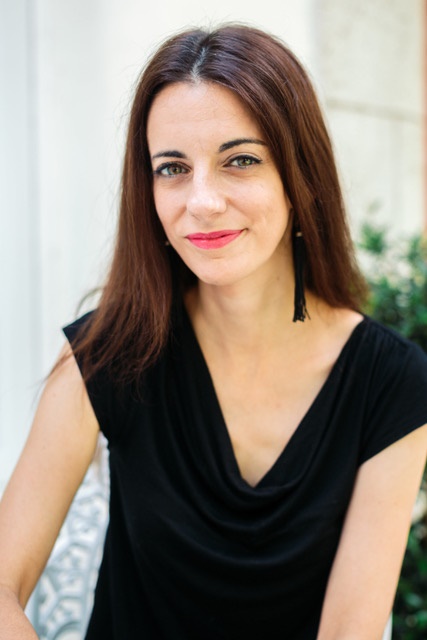 photo: Elaine Palladino
Chantel Acevedo was born in Miami to Cuban parents and is an associate professor of English in the MFA Program at the University of Miami. She is the author of A Falling Star, Love and Ghost Letters, which won the Latino International Book Award, and The Distant Marvels. Her newest novel, The Living Infinite, was just published by Europa Editions.

On your nightstand now:

It's a mixed bag these days. I've got A Gentleman in Moscow by Amor Towles, which is rich in the kind of historical detail I love; a YA novel, When Dimple Met Rishi by Sandyha Menon, which is funny and sweet; and Edwidge Danticat's The Art of Death, which crystallizes these frightening and important feelings regarding the end of life.

Favorite book when you were a child:

The first book I ever loved was There's a Monster at the End of This Book (and I still love Grover!). Then I discovered Anne of Green Gables by L.M. Montgomery. Somewhere between those two is my literary aesthetic.

Your top five authors:

Only five?? How about six? Cristina García, Achy Obejas, Edwidge Danticat, Sylvia Plath, Hilary Mantel and J.K. Rowling.

Book you've faked reading:

The Stranger by Albert Camus. I recall faking so well, in fact, that I aced a quiz on it in college.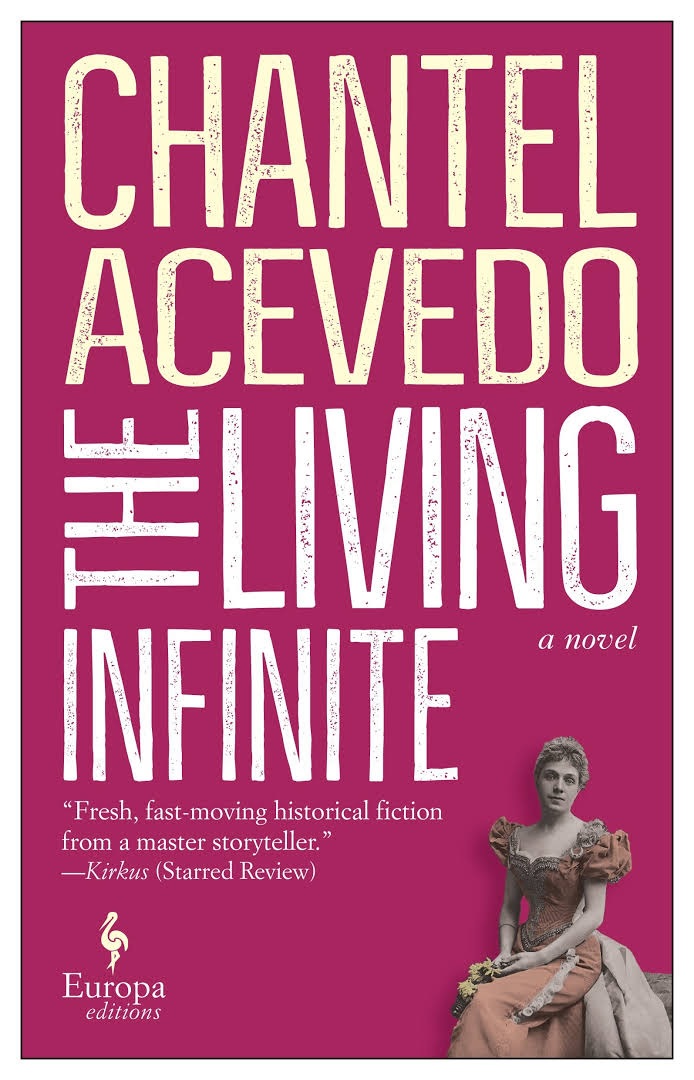 Book you're an evangelist for:

Marie Manilla's The Patron Saint of Ugly. The main character is incredibly compelling but flawed. The voice is funny, too, and the story has a frame narrative, which I just love.

Book you've bought for the cover:

Dreaming in Cuban by Cristina García. That girl with the hibiscus in her hair and the pin curls called me over to the shelf like, well, a dream. It's the only book in which I can precisely recall the moment of purchase.

Book you hid from your parents:

Growing up in the '80s was great for a reading kid like me. My mother had all of these risqué books that I read when she wasn't looking--Princess Daisy by Judith Krantz, Clan of the Cave Bear by Jean Auel. But I think the one I read several times, breaking the binding, was V.C. Andrews's Flowers in the Attic.

Book that changed your life:

Cristina García's Dreaming in Cuban. Changed my path entirely. Showed me what was possible on the page for a Cuban girl like me.

Favorite line from a book:

From Sandra Cisneros's The House on Mango Street: "She looked out the window her whole life, the way so many women sit their sadness on an elbow." Goodness. That's a beautiful line. I think about it all the time.

Five books you'll never part with:

My first copy of Anne of Green Gables (I have many). A copy of The Paratrooper of Mechanic Avenue by Lester Goran, who was my mentor; it was his first novel, published in 1960. Dreaming in Cuban signed by the author. Grimm's Fairy Tales and The Sword in the Stone (both editions from the 1960s).

Book you most want to read again for the first time:

Probably the Harry Potter series. I think it was such great fun reading each book as it came out, wondering who would survive, how it would all shake out. I think that if I could read them for the first time, I would be able to do so with my kids. That would have been rather special. (I am a dyed-in-the-wool Hufflepuff, by the way.)

A literary pilgrimage you have taken:

I went to see Sylvia Plath's home in Primrose Hill, London. I wasn't going for any kind of morbid or gruesome reason. She is my favorite poet, and I remember reading that she could hear the lions from the London Zoo from her home. I went there, straining to hear any growls, or grunts. Instead, when I saw the blue plaque with her name, my breath was knocked out of my lungs, thinking, Here she stood. Here she dreamed.
Book Reviews
Fiction

Soho Press, $25, hardcover, 224p., 9781616958534
St. Martin's Press, $26.99, hardcover, 352p., 9781250093424
Harper, $27.99, hardcover, 304p., 9780062430991
University of Georgia Press, $24.95, paperback, 176p., 9780820351285
Mystery & Thriller
Crooked Lane Books, $25.99, hardcover, 288p., 9781683312956
Biography & Memoir
Harper Wave, $26.99, hardcover, 224p., 9780062412454
History
Touchstone Books, $28, hardcover, 400p., 9781476794044
Business & Economics
Da Capo Press, $27, hardcover, 304p., 9780306825460
Children's & Young Adult

Candlewick, $17.99, hardcover, 40p., ages 4-8, 9780763677541
Dutton, $19.99, hardcover, 304p., ages 15-up, 9780525555360
Owlkids, $18.95, hardcover, 40p., ages 4-8, 9781771472036
Poetry

Ecco, $24.99, hardcover, 80p., 9780062688804
Art & Photography
Tate/D.A.P., $39.95, hardcover, 256p., 9781942884170
--- SPECIAL ADVERTORIAL OFFERINGS ---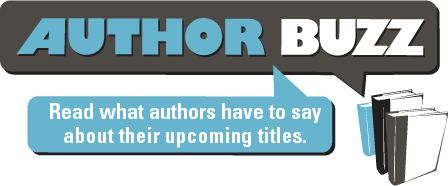 Dear Reader,

Twelve Masters, infinite fantasies. Welcome to Blasphemy…

I'm thilled to share my new book, EYES ON YOU! It's a standalone romance about two people desiring nothing more than to be accepted for who they really are. Wolf Henrikson is my hottest Dom yet, and Liv Foster is so fearless I can't help but admire her. Together, they're incendiary! I hope you'll grab your copy and lose yourself between the sheets…I mean pages!

Happy reading!
Laura Kaye

Please write to 1001DarkNights@gmail.com to win one of five copies.

http://www.1001darknights.com/2017-books/laura-kaye-eyes-on-you

Publisher:
Evil Eye Concepts, Inc.

Pub Date:
July 11, 2017

ISBN:
9781945920196

List Price: $2.99