From the Shelf
Gift Books for Everyone on Your List
It's no secret that you'll find a bunch of bibliomaniacs here at Shelf Awareness. Even if this weren't true, we'd still have to point out that books are pretty much the perfect gift. They're always the right size. A book will never make you look anything but svelte and smart. And there's a book for every type of person on the planet. But before you dip into the 20 possible presents below, let's indulge our particular affection for books about books.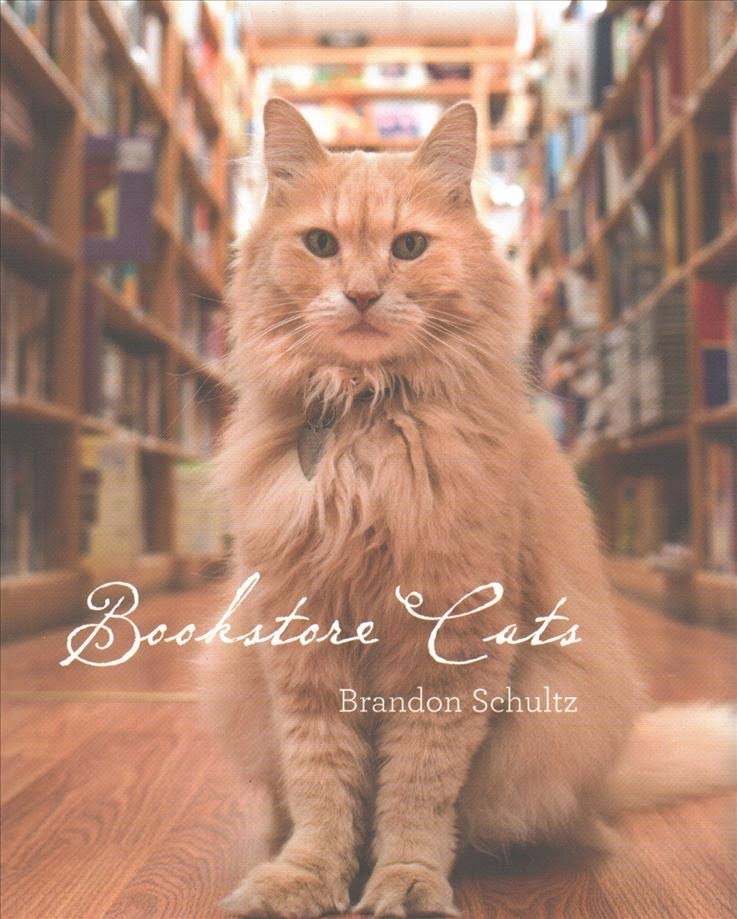 Bookstore Cats (Glitterati Editions, $20) will make you a believer if you ever doubted the charm of our feline friends who hold court in independent bookshops across the U.S. and Canada. A jacketed hardcover with classic book ribbon, this edition features glorious photos of cats hard at work--greeting patrons, providing cuddle assistance when necessary, and showing their individual shops to the best advantage--as well as plenty of feline poetry, fiction and facts.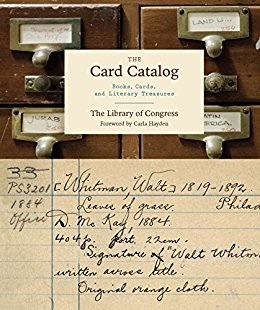 The Card Catalog: Books, Cards, and Literary Treasures (Chronicle Books, $35), with more than 200 images from the priceless archive, will add a dash of bookish class to any bibliophile's coffee table. But this volume is much more than just a pretty face. An intelligent history of both the library and the card catalog system, it accomplishes a goal set forth in the introduction, to "extend the sense of ownership and pride in our national treasures to all Americans."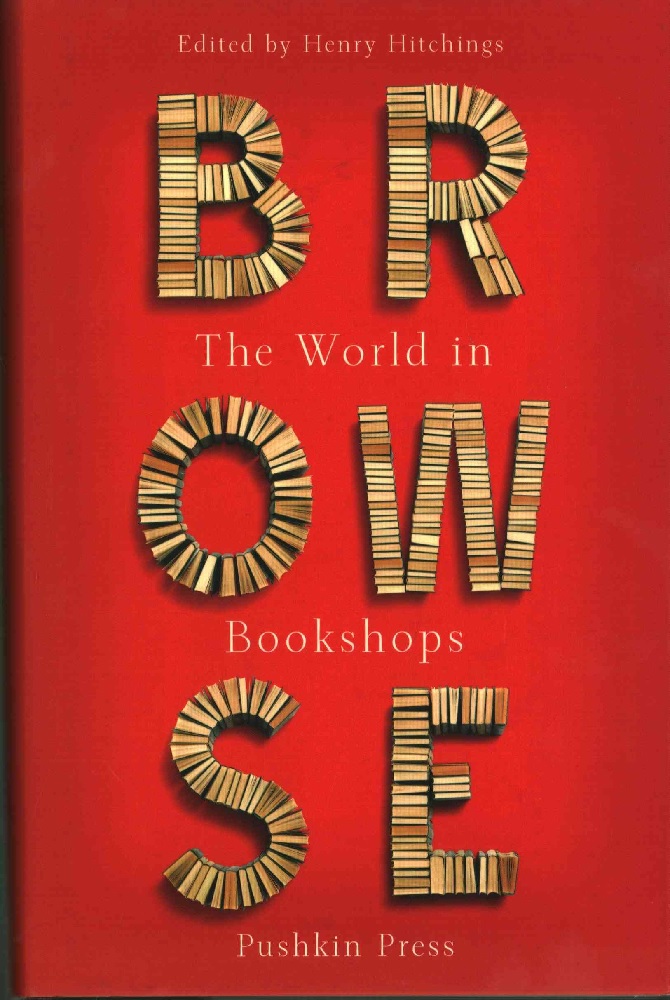 Finally, 15 writers celebrate the unusual magic to be found within the walls of a bookstore in Browse: The World in Bookshops (Pushkin Press, $22). Each essay addresses a shop that holds special meaning for the author. And with such a varied list of authors--including Andrey Kurkov, Ali Smith and Juan Gabriel Vásquez--it's only natural that the pieces included will inspire, ignite and delight. --Stefanie Hargreaves, editor, Shelf Awareness for Readers



In this Issue...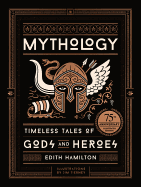 This reissue of Edith Hamilton's classic Mythology: Timeless Tales of Gods and Heroes is a gorgeous compendium of Greco-Roman stories.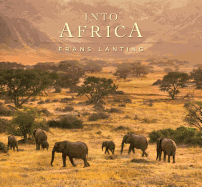 National Geographic photographer Frans Lanting captures rarely seen moments in African wildlife.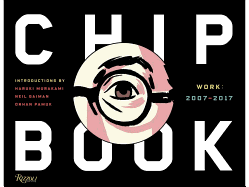 Chip Kidd's art, particularly his iconic book covers, are well showcased in this second volume covering the most recent decade of his work.
Review by Subjects:
Biography & Memoir ⋅ History ⋅ Business & Economics ⋅ Essays & Criticism ⋅ Science ⋅ Nature & Environment ⋅ Reference & Writing ⋅ Performing Arts ⋅ Art & Photography

Upcoming Events
Small Business Saturday & Indies First
11/25/2017 - 9:00AM
Remember to #shoplocal on Small Business Saturday November 25! At Bookworks, we'll feature a local poetry reading with Swimming with Elephants authors at 3 pm and a musical interlude with Eileen and the Inbetweens at 6 pm. Free events! Join us and start your holiday shopping by supporting #indiesfirst
11/25/2017 - 6:00PM
Join local band Eileen and the Inbetweens for a free concert for Small Business Saturday!
11/25/2017 - 4:00PM
Helping us celebrate Small Business Saturday and all things local, Lara Manzanares plays music off her new album, Land Baby. About Lara: With a voice of focused intensity and pure tone, a rootsy folk-rock vibe and a Latin/Southwest sensibility, bilingual singer-songwriter Lara Manzanares's debut original album Land Baby weaves a tapestry of geographical, emotional, and cultural landscapes, describing stories of passion and comedy that cut to the heart – and motivate your soul to move. Check...
Daniel Gibson, Skiing New Mexico
11/25/2017 - 1:00PM
This invaluable book tells you everything there is to know about skiing and snowboarding in the Land of Enchantment, with thousands of helpful details on the state's downhill ski resorts and cross-country and backcountry venues. Each ski area is profiled in a separate chapter, including details on facilities and services such as childcare and instructional options; statistics like average snowfall, vertical drop, and lift capacity; transportation options, including shuttle and bus services;...
Swimming with Elephants Poetry Reading
11/25/2017 - 3:00PM
Join Swimming with Elephants publications in welcoming Albuquerque poets for a group reading! Readers include Kat Heatherington, Jessica Helen Lopez, Gina Marselle, Kristian Macaron, Bill Nevins, Manuel Gonzalez, and Sarita Sol Gonzalez!
Chloe Rachel Gallaway, The Soulful Child
11/26/2017 - 3:00PM
Out of the counterculture movement of the sixties arises a true story about risking it all for true freedom. Folk singer Jerry Gallaway and ex-ballet dancer Reva Lynn Gallaway leave behind a life of opportunity and fame to raise a family in the woods of northern New Mexico. For six children born in the wild with no birth certificates, no worldly identity, only the song of nature printed on them at birth, the woods became a place of learning and a place of refuge, until tragedy uprooted their...
Richard Robbins, Overtaken by the Night: One Russian's Journey through Peace, War, Revolution, and Terror
11/28/2017 - 6:00PM
Vladimir Fedorovich Dzhunkovsky was a witness to Russia's unfolding tragedy--from Tsar Alexander II's Great Reforms, through world war, revolution, the rise of a new regime, and finally, his country's descent into terror under Stalin. But Dzhunkovsky was not just a passive observer--he was an active participant in his troubled and turbulent times, often struggling against the tide. In the centennial of the Russian revolution, his story takes on special significance. Highly readable,...
Babs Langner, The Chocolate Murder
11/29/2017 - 6:00PM
The chocolate covered body looks like the creation of a giant Easter bunny. Peering into the bakery window, Monica Walters sees a woman slathered with chocolate sprawled on the floor in front of the glass cases filled with pastries. Since Monica doesn't see oozing blood or fragments of brain tissue, she remains calm and calls the police. This bizarre murder sparks a new, moneymaking idea for the bakery's owner. He sells cakes topped with tiny dolls covered in chocolate frosting for potlucks,...
11/30/2017 - 10:30AM
Our free weekly story time features books, crafts, song, and snack. More info: kids@bkwrks.com
Robert Torrez, Voices from the Past
11/30/2017 - 6:00PM
Voices From the Past: The Comanche Raid of 1776 & Other Tales of New Mexico History is an exploration of the vast treasure of untold and forgotten stories found in New Mexico's Spanish, Mexican, and Territorial period archives. Based on a monthly column the author has published since 1992, the stories in this volume will examine some of the accomplishments, triumphs, and tragedies experienced by individuals we probably did not learn about in history class. Learn about the Comanche raid...
Book Candy
Happy Thanksgiving!
From old cookbooks, Mental Floss gathered "ten tips for cooking turkey the 18th- and 19th-century way that might seem a little strange today."
---
Annie Proulx "gave one of the best speeches in recent memory" at this year's National Book Awards ceremony, Vulture said.

Book Reviews
Biography & Memoir
Knopf, $45, hardcover, 624p., 9781524732233
History
Bloomsbury, $40, hardcover, 344p., 9781635570892
Anchorage Museum/Univ. of Washington Press, $39.95, paperback, 304p., 9780295741840
Business & Economics
Artisan, $35, hardcover, 368p., 9781579657581
Essays & Criticism

Black Dog & Leventhal, $29.99, hardcover, 384p., 9780316438520
Liveright, $39.95, hardcover, 752p., 9780871407535
Science
Batsford, $35, hardcover, 192p., 9781849944410
Nature & Environment
Ten Speed Press, $16.99, hardcover, 160p., 9780399579530
Storey Publishing, $19.95, hardcover, 208p., 9781612128894
Ten Speed Press, $14.99, hardcover, 144p., 9780399579394
Reference & Writing
Black Dog & Leventhal, $24.99, hardcover, 240p., 9780316393980
Performing Arts
Applause, $40, hardcover, 256p., 9781495064845
Art & Photography

Earth Aware Editions, $50, hardcover, 224p., 9781608878895

Rizzoli, $60, hardcover, 320p., 9780847860081
Chronicle, $40, hardcover, 5p., 9781452136219
Siglio Press, $32.50, hardcover, 108p., 9781938221163
Reel Art Press/Morton Hill, $29.95, hardcover, 80p., 9781909526525
Graffeg Limited, $37.95, hardcover, 100p., 9781910862650
Thames & Hudson, $45, hardcover, 176p., 9780500544877
Thames & Hudson, $45, hardcover, 240p., 9780500544747
--- SPECIAL ADVERTORIAL OFFERINGS ---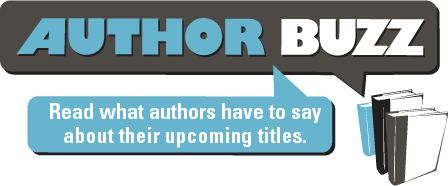 Dear Reader,

Cass, the singularly reliable wife and mother in POISON, has a blissful marriage...until she begins to suspect that her husband may be trying to kill her. But when she takes action to save herself and her children, no one believes her.

I wrote POISON as both a suspenseful thriller and a cautionary tale to promote discussion and to keep you riveted. Please write trademarketing@stmartins.com for a chance to win one of five copies.

-Galt Niederhoffer
https://us.macmillan.com/books/9781250085290

Publisher:
St. Martin's Press

Pub Date:
Nov. 21, 2017

ISBN:
9781250085290

List Price: $26.99

Dear Reader,

Archeologist Nick Randall searches for the lost city of Vilcabamba. Hidden deep in the Amazon, he believes it holds proof that his controversial theories are true. When he disappears, his daughter Samantha must set aside her own career to search for him. But someone else seeks him as well. Francis Dumond, a shadowy man with unlimited resources, will stop at nothing to find him first.

THE RUINS, is a 2015 Adventure Writers Competition semi-finalist. Readers Favorite says, "Robert Rapoza has constructed an elder statesman/action hero worthy of Pierce Brosnan or Liam Neeson."

Email authorrobertrapoza@gmail.com with the subject line "The Ruins Giveaway" to win one of five signed copies.

Robert Rapoza
www.robertrapoza.com

Publisher:
Ravenswood Publishing

Pub Date:
Sept. 1, 2017

ISBN:
9781975898755

List Price: $13.99