From the Shelf
The Next Move
The last weeks of August are buzzing with new beginnings--children getting ready to go back to school, students heading to college. For those of us who wish we, too, could experience something new and exciting in our lives, or just push the reset button on our careers, it's tempting to wonder what the options might be. If you're pondering your next move, these books will get you asking all the right questions.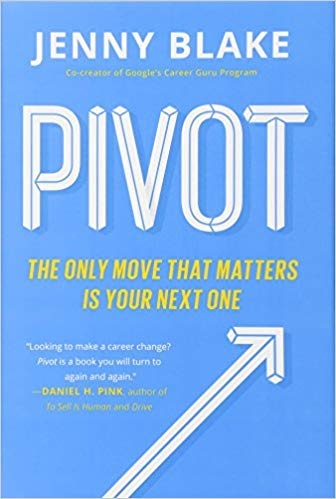 In
Pivot: The Only Move that Matters Is Your Next One
(Portfolio) Jenny Blake demonstrates how to take advantage of existing strengths and interests to pivot in new career directions. She encourages small steps, not big leaps, toward new goals.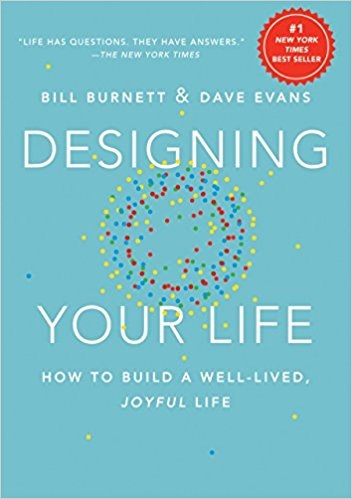 What Blake refers to as "pivoting," authors Bill Burnett and Dave Evans of
Designing Your Life: How to Build a Well Lived, Joyful Life
(Knopf) call "reframing." They advocate the use of good design principles--the same ones that gave us our smartphones, for instance--to highlight our best qualities and reveal their optimum use. Bottom line: it's never too late to design a life you love. The crucial question is not how to solve a design problem but to define it correctly in the first place.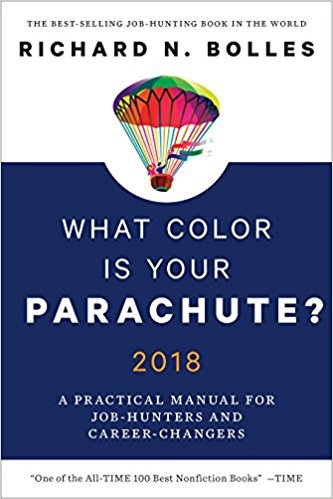 What Color Is Your Parachute? 2018: A Practical Manual for Job-Hunters and Career-Changers
(Ten Speed Press) by Richard N. Bolles is an updated, reliable classic that covers résumé building, interviewing and job hunting tips in excellent detail. It is packed with all manner of helpful advice, including how to start one's own business, how to deal with a handicap and how to conduct a personal inventory that is the first step toward promoting one's best self. --
Shahina Piyarali
, writer and reviewer

In this Issue...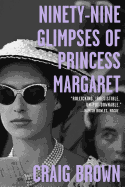 An irreverent and catty highlights-only biography of Queen Elizabeth's waspish younger sister, Princess Margaret.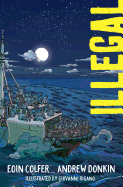 by Andrew Donkin , Eoin Colfer
The team behind the Artemis Fowl graphic novels collaborates again on Illegal, a middle-grade graphic novel about a Ghanian boy's escape to Europe.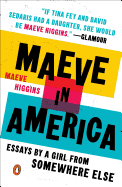 An Irish comedian offers her shrewd insights on American culture in this collection of clever essays.
Review by Subjects:
Fiction ⋅ Mystery & Thriller ⋅ Biography & Memoir ⋅ History ⋅ Social Science ⋅ Psychology & Self-Help ⋅ Humor ⋅ Children's & Young Adult

Upcoming Events
08/14/2018 - 6:00PM
Dos Gatos Press conducts its monthly free poetry writing workshop at Bookworks, using prompts from its Wingbeats poetry anthology. Bring writing accoutrement and come for some free writing fun. Scott Wiggerman leads "Sentimental Immunity: the Animal Poem," an exercise by Adrienne Su from Wingbeats II.
Jerry Mitchell, Killing Godiva's Horse
08/16/2018 - 6:00PM
Ranger Jack Chastain returns in Killing Godiva's Horse, set in national parks on opposite sides of the world. What's at stake? Lives, heritage, and truth. Chastain is pulled into battle by a man trying to start a western lands rebellion. To hide him until the storm passes, Jack is sent to Kenya to finish the research of a scientist killed by rhino poachers. While there, he hears something quite unexpected--and shocking. The campfire revelation pitches Jack into a dangerous investigation of a...
08/16/2018 - 10:30AM
Story Time is every Thursday at 10:30 am. Free and open to all children and families.
Katherine DiBella Seluja, Gather the Night
08/19/2018 - 3:00PM
This debut collection reads like an elegy, not just for the author's brother Lou, stricken with schizophrenia, but for all families affected by mental illness. Through multiple personae and a variety of styles, Seluja offers a gritty authenticity and empathy to the subjects and themes. These poems grieve for a world of the lost while extending solace to those who remain and remember. Katherine DiBella Seluja is a pediatric nurse practitioner and a poet.
Book Candy
Books About Falling for Your BFF
Shhhh. Bustle recommends "7 Books About Best Friends Falling in Love That Will Give You Serious Feel-Good Vibes."
---
Buzzfeed wonders which "Harry Potter characters would survive the Hunger Games?"
---
Chronicle Books offers "six books that teach children to be global citizens."
---
In the Guardian, novelist A.G. Lombardo outlines his "top 10 novels about riots," which include A Clockwork Orange, Midnight's Children, Les Misérables and The Plot Against America.
---
Perhaps "better known for its scantily clad female characters and their impossible anatomy," anime does feature "plenty of incredible badass women," Quirk Books writes. It profiles eight of them in "Strong female characters in anime."

Great Reads
Rediscover: The Complete Robuchon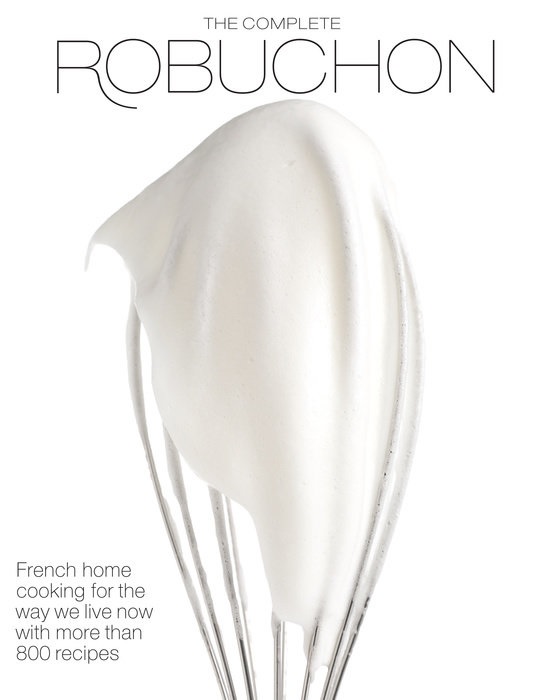 French chef, restaurateur and cookbook author Joël Robuchon died on August 6 at age 73. He was a celebrity French cook who operated dozens of restaurants around the world--which earned him a total of 32 Michelin stars, the most of any chef. At age 21, Robuchon joined an apprenticeship program that allowed him to learn regional techniques throughout France. By age 29, he was head chef at the Hôtel Concorde La Fayette, which staffed 90 chefs cooking 3,000 meals each night. Robuchon cut his chops during the height of nouvelle cuisine, a style centered on innovation and reduction with an emphasis on plating. Robuchon synthesized some of those elements with more classic French cuisine. His simultaneous strive for perfection and simplicity earned him the title "Chef of the Century" by the restaurant guide Gault Millau, as well as frequent appearances on French cooking shows. An early retirement (caused by witnessing the premature heart attacks of overworked colleagues) was cut short when Robuchon opened his worldwide line of restaurants, L'Atelier de Joël Robuchon.

Patricia Wells, chef, journalist and co-author of Robuchon's cookbook Simply French (1991), said his favorite line was "our job is not to make a mushroom taste like a carrot but to make a mushroom taste as much like a mushroom as it can." Home cooks seeking to sample Robuchon's famous simplicity of ingredients and perfection of execution can find more than 800 of his recipes in The Complete Robuchon (2008), translated by Robin H.R. Bellinger and available from Knopf ($40, 9780307267191). --Tobias Mutter
The Writer's Life
Keith O'Brien: Flying Back into Women's History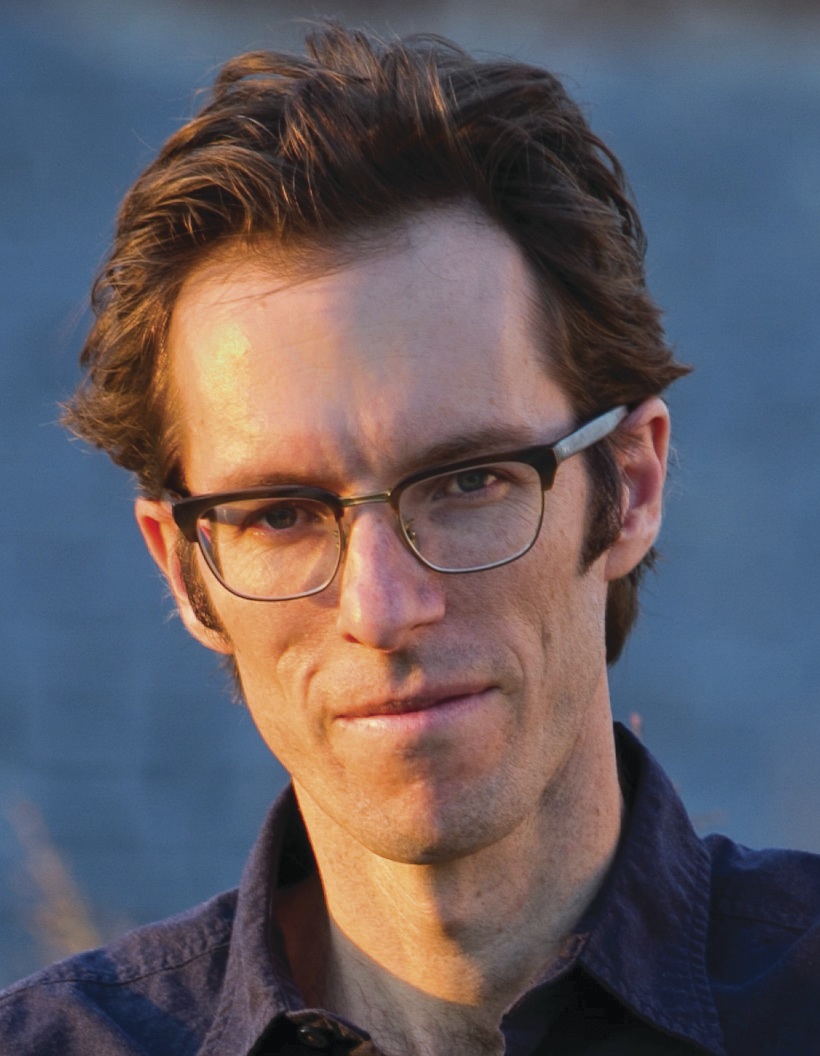 Keith O'Brien is an award-winning journalist and author of
Outside Shot
, about basketball in rural Kentucky. He has been a finalist for the PEN/ESPN Award for Literary Sportswriting and contributed to National Public Radio for more than a decade. O'Brien has also written for the
New York Times
, the
Washington Post
,
USA Today
,
Politico
,
Slate
,
Esquire.com
and the
Oxford American
, among others. He lives in New Hampshire with his wife and two children. His new book,
Fly Girls: How Five Daring Women Defied All Odds and Made Aviation History
(Eamon Dolan/Houghton Mifflin Harcourt, $28), is reviewed below.
You first learned of these women while you were, ironically, on a plane.
In spring 2016, I was reading Lily Koppel's The Astronaut Wives Club on a flight to Pittsburgh. One of my all-time favorite books is The Right Stuff by Tom Wolfe, and I was interested to learn that story from the wives' perspectives. As I read, I became captivated by a reference to an all-female air race, the Powder Puff Derby. I consider myself well read and educated, yet I had never heard of this. My plane had wi-fi, so I cracked open my laptop and started Googling. I did what all good storytellers do: I stumbled on a little nugget of a story, just a little crumb, and followed it down a path. Sometimes these nuggets don't lead anywhere. Other times, they take you to a magical place you never knew existed.
Did you know immediately that this was a bigger story than one race?
By the time I landed in Pittsburgh, I knew I needed to get to a library soon. After my kids were asleep and my workday was done, I started going to my town's university library at night to research these races and these remarkable unknown women. While I was tracing these women's lives, I was looking for a narrative--what is the story and who are the primary characters in that story? That was a journey with a lot of stops and starts. When I found Florence Klingensmith, everything came together. She was one of the few women who raced against men, and was the first to do so in a race of great importance. She was one of the most talented female pilots of her time and undoubtedly more talented and skilled than Amelia Earhart.
Why do you think Florence Klingensmith, Ruth Elder, Louise Thaden and Ruth Nichols aren't as well known as Amelia Earhart?
I think we remember Amelia for several reasons. You can't underestimate how famous she was at that time. When she flew across the ocean as a passenger in 1928, and when that plane succeeded in reaching the coast of Wales, it made her one of the world's most famous women. Of course, it didn't hurt that she was backed by the full power of the George Putnam publishing machine, cranking out her books and sending her on a lecture tour. To Amelia's credit, she didn't rest on her laurels. She could have taken that flight, gone on the lecture circuit, done a vaudeville show, gone to Hollywood. She was also outspoken. People thought she was famous for doing nothing and criticized her behind her back--she knew that. In response, she spent the rest of her very short life--her remaining nine years--challenging herself and answering her critics.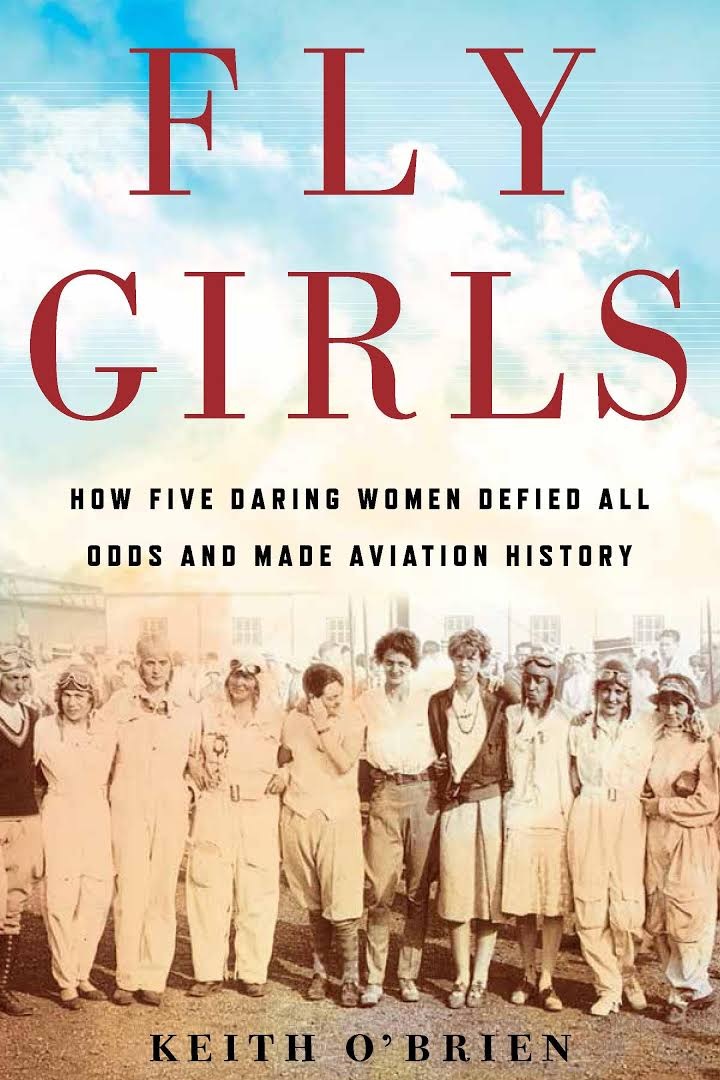 Had it not been for happenstance, crashes and others' instances of sheer bad luck, we might be remembering one or all of them instead. Their stories and accomplishments are just as fascinating.
Right. Fly Girls isn't just a story about airplanes flown by women. There was a purpose in what these women were trying to do. To put it in context, when a man attempted to fly across the ocean or race across the country, he was treated as a hero. If he died, he was memorialized with a grand tribute. When a woman tried the exact same thing, to push the limits of what she could do--and what planes at the time could do--her failure was severely criticized. She was judged harshly and treated horribly. Florence's story is an example of that. What happened to her changed the course of aviation history and certainly the course of my narrative. I'll be honest--her story also really changed me.
Have you talked with any of the pilots' surviving family members?
I spoke to many relatives, including Louise's daughter, who was three years old when this story ends. As a reporter, when you sit with someone's child and talk at length with them about their parents, you come to know that person in ways that you would not have otherwise.
You are also giving the families, and the world, the gift of knowing these women and their rightful place in history.
These five women founded and were charter members of an organization called the Ninety-Nines, still in existence today. I recently had the honor of speaking to them, and only a few in the audience had ever heard of these women. Florence is remembered in the small Minnesota community where she lived. But when I called around to Rye, N.Y., and Anniston, Ala., nobody knew Ruth Nichols or Ruth Elder, respectively.
What advice do you think the pilots would give to women--pilots or not--today?
They knew they were connected because of discrimination and how men regarded them. One woman's failure was every woman's failure. The opposite was true, too: one woman's success was to everyone's benefit. They were rivals at times and racing to beat each other, but they knew that they all needed to make it. Amelia talked about the importance for women to "keep knocking" on closed doors. "As more knock, the more will enter," she famously said. That was true in 1936 and sadly, remains true now. --
Melissa Firman
Book Reviews
Fiction
Penguin Press, $26, hardcover, 304p., 9780525522119
McSweeney's, $18, paperback, 240p., 9781944211554
Farrar, Straus & Giroux, $26, hardcover, 256p., 9780374146122
Mystery & Thriller
Sourcebooks Landmark, $7.99, mass market paperbound, 352p., 9781492664758
Minotaur Books, $26.99, hardcover, 336p., 9781250102386
Biography & Memoir

Farrar, Straus & Giroux, $28, hardcover, 432p., 9780374906047
History
Eamon Dolan/Houghton Mifflin Harcourt, $28, hardcover, 352p., 9781328876645
Social Science
Atria, $26, hardcover, 304p., 9781501163845
Psychology & Self-Help
Oxford University Press, $24.95, hardcover, 328p., 9780190665296
Humor

Penguin Books, $16, paperback, 256p., 9780143130161
Children's & Young Adult

Sourcebooks, $19.99, hardcover, 144p., ages 10-up, 9781492662143
Abrams, $17.99, hardcover, 192p., ages 10-14, 9781419722950
Freeform/Disney, $17.99, hardcover, 352p., ages 14-up, 9781368010023
--- SPECIAL ADVERTORIAL OFFERINGS ---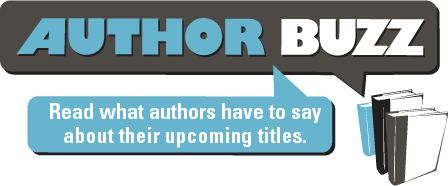 Dear Reader,

Do you remember the one who got away?

Rome McGuire only spent one evening with Randi Bryant. She was the sweetest, sexiest girl he'd ever met, and that night she staked a claim on his heart. The next day, wildfire swept through their town. Randi and her family were forced to evacuate, losing everything. They never returned.

Eight years later, Rome spots her at the grocery store. She's come back for her high school reunion, but she'll only be in town for the weekend. Now he has two nights. Another chance. This time, he's not letting her go.

Please write to 1001DarkNights@gmail.com to win one of five copies

Joanna Wylde
www.1001darknights.com/authors/collection-five/joanna-wylde-romes-chance


Buy it on Kobo: www.kobo.com/us/en/ebook/rome-s-chance-a-reapers-mc-novella



Publisher:
Evil Eye Concepts, Inc.

Pub Date:
April 24, 2018

ISBN:
9781948050227

List Price:
$2.99