From the Shelf
Madeleines & Memories
After a lingering, late-night dinner near my friend Rachael's Paris apartment, our waiter explained that he used the phrase "la madeleine de Proust" when a quotidian thing conjured an old memory. The madeleine moment was first felt by Marcel Proust's narrator early in the seven-volume novel, À la recherche du temps perdu (In Search of Lost Time), when a pastry steeped in tea opened sensory childhood nostalgia.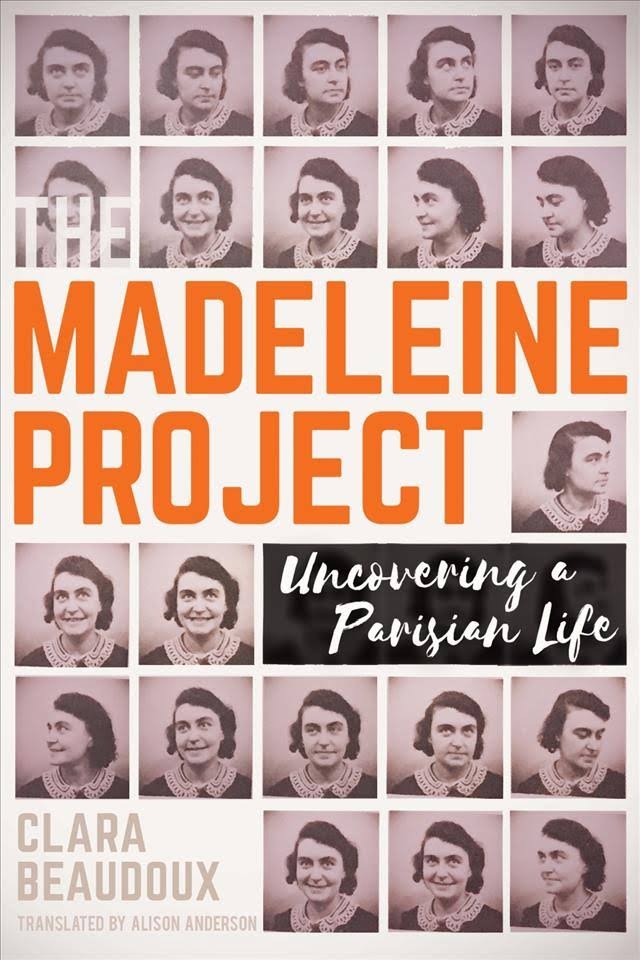 The madeleine in journalist Clara Beaudoux's The Madeleine Project (New Vessel) is not a tea-soaked pastry but a woman--the late resident of the author's apartment. Beaudoux excavated the personal mementos in Madeleine's old storage space while live-tweeting her discoveries. My hesitation about a printed collection of tweets was checked when I considered that Proust's dutiful chronicling of society's daily life and trends may have been social media's precursor. Beaudoux's exploration of Madeleine grows poignant as she moves from casual speculation to focused investigation and interviewing her neighbors, ultimately elevating the woman's humble life into something inexplicably familiar.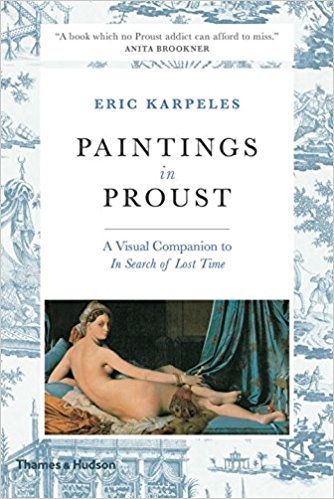 The relationship of neighbors is also central to Proust's epistolary collection Letters to His Neighbor (New Directions), translated by Lydia Davis. Proust's one-sided correspondence to his neighbor Mme. Williams discusses music and manuscripts and floridly requests silence to ease his fragile health. Where this slender volume is of specific interest to Proust's already devoted fans, another September title, Paintings in Proust: A Visual Companion to In Search of Lost Time (Thames & Hudson) is of broader interest. Eric Karpeles pairs every painting referenced in Proust's opus with context from the novel's plot and a referential excerpt. The volume serves as a useful overview of Proust's story, as well as a survey of art valued in the era. --Kristianne Huntsberger, partnership marketing manager, Shelf Awareness



In this Issue...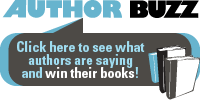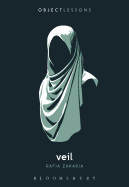 This is a powerful meditation on the hidden life of an ordinary object: the veil.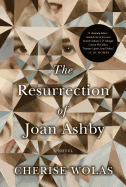 After a bestselling writer chooses motherhood over literary success, a bitter betrayal makes her question everyone she loves.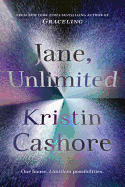 When Jane accepts an invitation to her friend's mansion, she is confronted with five life-changing answers to a single question.
Review by Subjects:
Fiction ⋅ Mystery & Thriller ⋅ Science Fiction & Fantasy ⋅ Biography & Memoir ⋅ Business & Economics ⋅ Social Science ⋅ Nature & Environment ⋅ Children's & Young Adult

Upcoming Events
Cheo Torres, Curandero & Curanderismo
09/19/2017 - 6:00PM
Dr. Eliseo "Cheo" Torres talks about his new books from Kendall Hunt Publishing, Curandero and Curanderismo. Since he was a boy growing up on the border of Texas and Mexico, Eliseo Torres, known to everyone as "Cheo," has been fascinated by the folk traditions and folkways of Mexico and of his Mexican American roots. Both of his parents were versed in aspects of herbal lore and healing, and as he matured he learned from them a love and respect for the history and folk knowledge of the ancient...
Bill DeBuys, First Impressions: A Reader's Journey to Iconic Places of the American Southwest, in conversation with Beth Hadas
09/20/2017 - 6:00PM
A guide to the history and culture of the American Southwest, as told through early encounters with fifteen iconic sites This unique guide for literate travelers in the American Southwest tells the story of fifteen iconic sites across Arizona, New Mexico, southern Utah, and southern Colorado through the eyes of the explorers, missionaries, and travelers who were the first non-natives to describe them. Noted borderlands historians David J. Weber and William deBuys lead readers through...
Women's Fiction Writer's Conference
09/20/2017 - 09/24/2017 - 9:00AM
The 2017 WFWA retreat will be held September 20-24 in Albuquerque, New Mexico at the Hotel Albuquerque at Old Town. Bookworks will sell books for attending authors and host a book signing. More info is available at http://womensfictionwriters.org/2017_WFWA_Retreat_Details.
09/21/2017 - 10:30AM
Our weekly, award-winning story time features stories, songs, snacks, and crafts. Story time is geared toward babies to six year olds, but all ages are welcome. More info: kids@bkwrks.com.
Kevin Fedarko & the Grand Canyon Trust at the KiMo Theater
09/21/2017 - 7:00PM
Emerald Mile author Kevin Fedarko presents his work on the Grand Canyon with the Grand Canyon Trust, as part of the KiMo Theater's Signature 90 anniversary series. The event is free and open to the public, but RSVP is required, here. About the talk: Between River and Rim: Hiking the Grand Canyon About the same number of people have continuously thru-hiked the Grand Canyon as have walked on the moon. A few dozen more have hiked it in sections. Two of them — author Kevin...
09/21/2017 - 09/24/2017 - 9:00AM
Bookworks sells books at the Historical Writers of America conference.
Jim Kristofic, Black Sheep, White Crow and Other Windmill Tales: Stories from Navajo Country
09/23/2017 - 3:00PM
When Kameron moves to his grandma's sheep camp on the Navajo Reservation, he leaves behind his cell phone reception and his friends. The young boy's world becomes even stranger when Kameron takes the sheep out to the local windmill and meets an old storyteller. As the seasons turn, the old man weaves eight tales that teach the deeper story of the Dinae country and the Dinae people. Jim Kristofic has worked on and off the "Rez" for more than ten years as a river guide, ranch hand,...
Bruce Campbell, Hail to the Chin
09/23/2017 - 2:00PM
TICKETS on sale now! Each ticket is $40 and includes a signed hardcover of HAIL TO THE CHIN. Please purchase a ticket at the link, and if you'd like to order extra books, you may do so below. SIGNING TO FOLLOW. PLEASE SEE SIGNING GUIDELINES PDF BELOW. Hail to the Chin is the new raucous and sardonic memoir from Bruce Campbell, a follow-up to the New York Times bestselling If Chins Could Kill. It's been 15 years since his first memoir but Bruce is still living...
09/24/2017 - 1:00PM
Spiritual Guide, Monessa Contreras, reads tarot. $10 for 10-15 minute session. Sign up at 1 pm.
09/24/2017 - 09/30/2017 - 9:00AM
Bookworks Albuquerque celebrates the FREEDOM to READ! Join us in celebrating banned books at your local independent bookstore! We'll have a banned book display and stickers for you who "READ BANNED BOOKS" and "SELL BANNED BOOKS." For more information on Banned Books, please visit bannedbooksweek.org! Check out our Banned Book catalog here for your own display ideas.
Michael Backus, Coney on the Moon, new fiction
09/24/2017 - 3:00PM
Based on his mother's recollections of the night she had to run from her home in the hills to search for help for her own dying mother, Michael Backus' Coney on the Moon brings the Kentucky countryside of the mid twentieth century to vivid, startling life. Seen through the eyes of a strong but terrified young girl, it is a land full of local eccentrics, native legends, and half believer in ghosts. This heartbreaking and gorgeous story is a meditation on family, mortality, and the persistence of...
09/25/2017 - 2:00PM
This month, the book club is reading Vinegar Girl by Anne Tyler. All readers are welcome to join. Bring some tea or coffee! More info: kids@bkwrks.com
Sharon Rhutasel Jones, The Teacher Who Learned from Cats
09/26/2017 - 6:00PM
The Teacher Who Learned from Cats tell the stories of the cats with whom Sharon Rhutasel-Jones has shared her life. Along with her feline companions, each of whom has helped her learn to live, the reader meets the humans who have helped make her more than seven decades what Mary Oliver calls a "wild and precious" adventure. Sharon Rhutasel-Jones retired to become a writer after teaching for 36 years at Menaul School. She has written two books, Living by Ear: Memoir...
Book Candy
Animated Games of Thrones
HBO has released a five-minute animated clip called Game of Thrones Conquest & Rebellion: An Animated History of the Seven Kingdoms.
---
The new British £10 note featuring novelist Jane Austen, has entered circulation, BBC reported.
---
Gothamist bellied up to "the best bars in NYC where you can read in peace."
---
Hans Christian Andersen "was a terrible houseguest, according to letters written by Charles Dickens," Bustle reported.
---
"Literary home decor ideas from 8 famous writers' bedrooms," brought to you by HomeAdvisor.

Great Reads
Rediscover: The Ginger Man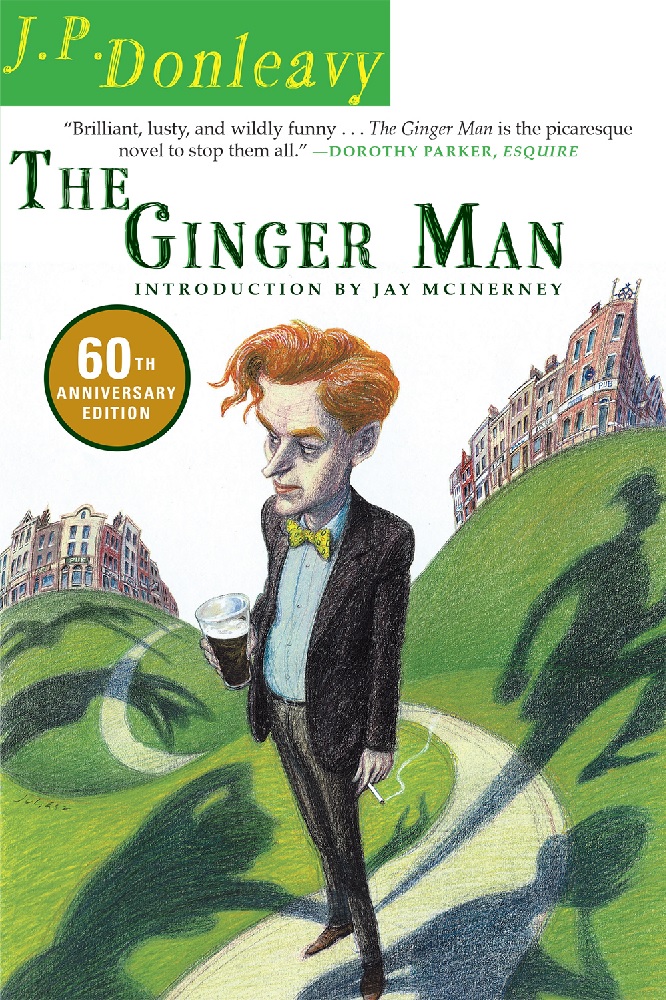 J.P. Donleavy, the American expatriate author who lived most of his life in Ireland, died on September 11 at age 91. After serving in the U.S. Navy during World War II, Donleavy moved to Ireland, where he attended Trinity College without earning a degree. His best known novel is The Ginger Man (1955), the story of a student at Trinity College whose racy exploits caused the book to be banned for obscenity in Ireland and the United States. Donleavy suffered numerous rejections for The Ginger Man before his friend, Irish novelist and poet Brendan Behan, suggested he send the manuscript to Olympia Press in Paris. The Ginger Man was published under Olympia's Traveler's Companion erotica imprint. Despite its saucy source, The Ginger Man went on to sell 45 million copies and was named among the 100 best novels of the 20th-century by the Modern Library. Donleavy's other works include A Singular Man (1963), The Beastly Beatitudes of Balthazar B (1968), A Fairy Tale of New York (1973) and The Destinies of Darcy Dancer, Gentleman (1991), among other plays, novellas and nonfiction.

The Ginger Man follows Sebastian Dangerfield, an American student at Trinity College living in Dublin with his English wife and daughter, whose picaresque exploits involve extramarital relations, the dodging of bill collectors, plenty of drinking and a number of humorous ways to avoid the trap of steady employment. It was last published by Grove Press in 2010 with an introduction by Jay McInerney ($16, 9780802144669). --Tobias Mutter
The Writer's Life
Alexandra Bracken's Realm of Fiends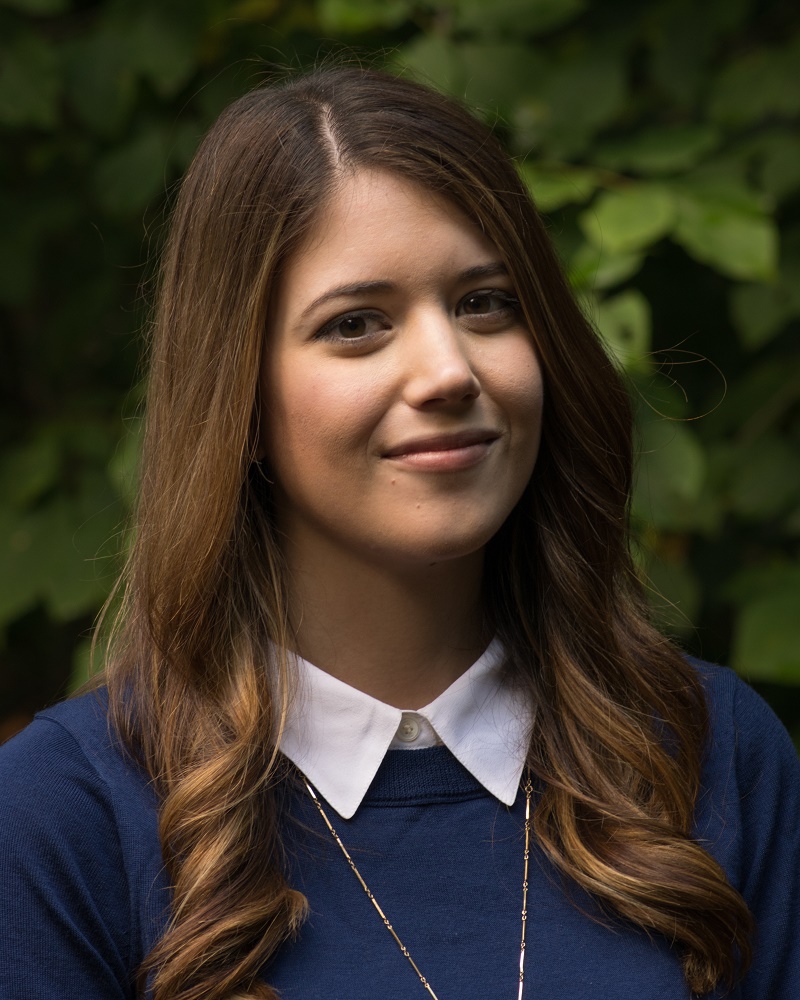 photo: John Geyster
Alexandra Bracken is the author of the Darkest Minds and Passenger series, as well as a young reader adaptation of Star Wars: A New Hope: The Princess, The Scoundrel, and the Farm Boy. Her new book is The Dreadful Tale of Prosper Redding (Disney-Hyperion), about a boy who finds himself entangled with a centuries-old demon.

Both the Darkest Minds and Passenger series are young adult--why did you want to write Prosper for a middle-grade audience?

This is probably the cliché answer, but I've always wanted to write for this age group. I'm one of those writers who knew from an absurdly young age that I wanted to grow up and write books. Specifically, the exact kinds of funny, adventurous books I was reading in third grade: Roald Dahl, Avi and Karen Cushman. In some lightning strike of perfect kismet, third grade was the first time we had any sort of creative writing unit. So I discovered that I enjoyed writing stories at the same time I was falling in love with reading. Now I'm determined to write books that celebrate the awesomely enthusiastic preteen crowd, and hopefully one day create that moment of "I want to do this, too!" for another kid.

What was the inspiration for this novel?

Like The Darkest Minds, this book really is a product of me mashing together a bunch of things I love and always wanted to read about: history, witchcraft and magic, hauntings, monsters, dark humor and, of course, Halloween. My biggest inspirations were the Halloween-themed movies I grew up watching on the Disney Channel, like Halloweentown and Hocus Pocus. Those movies always had the right balance of spooky to humor.

The other very loose inspiration for this book came from the idea of the Kennedy family curse. The aspect of that story that hooked me was the idea of an elite, famous family hiding a terribly dark secret--and doing anything in their vast power to protect it.

The humor in the book is wonderful--how did you find a balance between the silly and the scary?

I have a really dark sense of humor, so I was happy to let that flag fly in a big way in this book. In many ways, Alastor represents that nagging voice inside of our heads--the one that's constantly telling us that we're not good enough, that what we want is stupid, that we'll never achieve our dreams. I knew from the start that I'd need to use humor as a way to diffuse some of that tension. Thankfully, there's a lot of humor inherent with Alastor's fish out of water experience and the way he butts heads with Prosper, but I took extra care to make sure there were lighthearted beats in the scenes with the scarier monsters, and during Alastor's promises of revenge. I wanted the humor in this book to be like handing readers a candle they take up the story's dark staircase in order to hold back some of the darkness and keep it from becoming too frightening.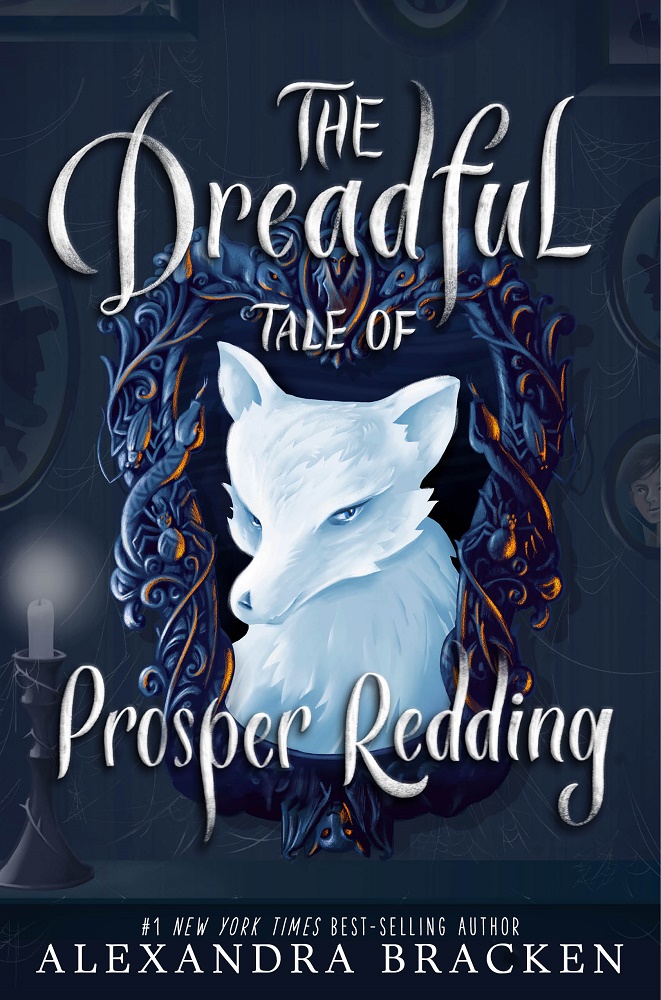 What prompted you to write something set in Massachusetts?

I picked Massachusetts both because I was dying to use Salem as a setting for something, and out of family loyalty. Mom and her big Greek family grew up in Lowell, Massachusetts (true story: one of their houses was used in the movie The Fighter), and she later went to college in Boston. I'm so grateful to have had Mom as a resource to make things feel more specific. I got to ask questions like, "What were the first signs of autumn to you as a kid?" and "What did autumn smell like to you?" I think I even asked her if there were specific kinds of candies passed out on Halloween, or a brand that Massachusetts folks favored. New England is such a rich, textured setting to begin with, but something happens to it during the autumn months--it takes on this mysterious edge, and it's like the weight of its history somehow becomes more pronounced when the seasonal chill sets in. (This impression probably wasn't helped by all the creepy stories my mom told me about the various, horrible ways kids in her neighborhood died in strange accidents.)

Do you have a favorite character in this book? Or a character you most liked writing?

I secretly love writing Grandmonster! She's a pretty awful person, but she accepts that about herself and doesn't care for anyone else's opinions or approval, which makes her a fun character to write. I'm curious what you'll think of what's revealed about her in the sequel... (bwahaha).

I'm going for the self-indulgent answer by saying that I love writing almost all of the characters in this series. Prosper and Nell are (obviously!) my two favorites, but Alastor is the one most likely to make me laugh. Oh, and though he was a very late addition to the story, I cannot get enough of writing Toad the changeling. I love him so much I constantly forget that he didn't show up until the first round of edits.

And, finally, when will we get to see more of Prosper?

Next autumn! I just finished my first draft of the sequel and had the absolute best time working on it. It is truly a pumpkin-spice flavored mess at the moment, but I'm so eager to dive into edits in a few weeks and play around in this world again. Book two draws you deeper into Alastor's history and world... and let's just say there are a number of parallels between the realm of humans and the realm of fiends. --Siân Gaetano, children's and YA editor, Shelf Awareness
Book Reviews
Fiction

Flatiron, $27.99, hardcover, 544p., 9781250081438
Little, Brown, $26, hardcover, 304p., 9780316556750
Kensington, $15, paperback, 320p., 9781496705648
Mystery & Thriller
St. Martin's Press, $27.99, hardcover, 352p., 9781250099716
Thomas Dunne Books, $25.99, hardcover, 352p., 9781250076298
Science Fiction & Fantasy
Harper Voyager, $15.99, paperback, 416p., 9780062662552
Biography & Memoir
Hachette, $27, hardcover, 288p., 9780316507844
Business & Economics
Random House, $30, hardcover, 480p., 9781400067213
Social Science

Bloomsbury Academic, $14.95, paperback, 136p., 9781501322778
Nature & Environment
Oxford University Press, $15.95, paperback, 256p., 9780190691158
Children's & Young Adult

Kathy Dawson/Penguin, $18.99, hardcover, 464p., ages 14-up, 9780803741492
Simon & Schuster, $19.99, hardcover, 40p., ages 4-8, 9781481430876
--- SPECIAL ADVERTORIAL OFFERINGS ---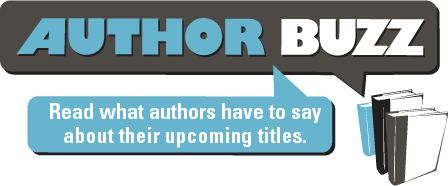 Dear Reader,

For years, readers of One Thousand White Women have asked me to write a sequel. The Vengeance of Mothers chronicles the next wave of extraordinary women who traveled west to become "brides" of the Cheyenne, and in the aftermath of tragedy, must ask themselves: how far can we go to avenge the ones we love?

Email trademarketing@stmartins.com to win one of 5 copies.

Publisher:
St. Martin's Press

Pub Date:
September 12, 2017

ISBN:
9781250093424

List Price: $26.99
Dear Reader,

THE INVISIBLE LIFE OF IVAN ISAENKO brings to life something that we've all experienced on some level—that transformation that can only come from being connected with another human being.

Ivan is a lifelong resident of the Mazyr Hospital for Gravely Ill Children in Belarus. Life has left him snarky, yet endearing, and totally riddled with defense mechanisms. He curates a very detached and carefully managed life for himself to avoid feeling too much. But when Polina arrives, he wants something for the first time in his life. He wants her to live.

Ultimately, Ivan's story is about choosing life over fear and embracing the richness held inside of lives we sometimes write off. This makes it a perfect choice for those book club discussions that you can't stop thinking about for days.

Write me at sstambac@gmail.com for a chance to win 1 of 5 copies!

Warmly,
Scott Stambach

Publisher:
Wednesday Books

Pub Date:
September 19, 2017

ISBN:
9781250081872

List Price: $15.99
Dear Reader,

I love that our PBS Victoria series is so popular in the U.S., and it was great fun writing the novel. I pored through Victoria's diaries, and I think the events of her younger years make for a captivating story. So excited it's coming out in paperback, and I hope you love it.

Publisher:
St. Martin's Press

Pub Date:
September 26, 2017

ISBN:
9781250045478

List Price: $16.99