From the Shelf
Advice to Graduates: Read Make Trouble
I'm not adept at taking advice, good or otherwise. And I've sat through a few too many achingly bad commencement speeches. In fact, the previous two sentences could serve as the start of yet another earnest trip down the rabbit hole of "as you go forth into the world on this auspicious day...."
Fortunately, great commencement speeches do happen sometimes. While some attain digital immortality, a chosen few even become books. My favorites include George Saunders's Congratulations, by the Way: Some Thoughts on Kindness; Ann Patchett's What Now?; J.K. Rowling's Very Good Lives: The Fringe Benefits of Failure & the Importance of Imagination; and Neil Gaiman's Make Good Art.
Any of these would make an excellent graduation gift. And this year their select ranks have been joined by a wonderful addition--filmmaker, writer and exquisite troublemaker John Waters's Make Trouble, which is taken from his 2015 Rhode Island School of Design commencement speech.
"Remember, a 'no' is free," Waters counsels. "Ask for the world and pay no mind if you are initially turned down. A career in the arts is like a hitchhiking trip: All you need is one person to say 'Get in' and off you go. And then the confidence begins... Remember: You must participate in the creative world you want to become part of. So what if you have talent? Then what? You have to figure out how to work your way inside."
But wait, there's more: "Listen to your political enemies, especially the smart ones, and then figure out a way to make them laugh. Nobody likes a bore on a soapbox. Humor is always the best defense and weapon. If you can make an idiot laugh, they'll at least pause and listen before they do something stupid--to you."
My advice to graduates: If you can't make trouble today, then at least read Make Trouble. --Robert Gray, contributing editor

In this Issue...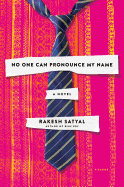 In Cleveland's Indian American community, two discontented middle-agers break out of ruts with help from their friends.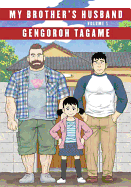 Cultures clash and secrets surface when a lovable Canadian muscle bear visits his deceased husband's family in Tokyo.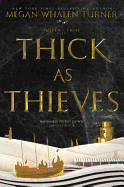 Continuing in the realm of her Newbery Award-winning YA fantasy series, Megan Whalen Turner takes a Mede slave on a harrowing life-or-death journey across the empire.
Review by Subjects:
Fiction ⋅ Science Fiction & Fantasy ⋅ Graphic Books ⋅ Food & Wine ⋅ Biography & Memoir ⋅ History ⋅ Science ⋅ Health & Medicine ⋅ Children's & Young Adult

Upcoming Events
06/26/2018 - 2:00PM
Free afternoon book club. Check back for the reading list or call Bookworks.
David Correia, Police: A Field Guide
06/26/2018 - 6:00PM
Radical glossary of the vocabulary of policing that redefines the very way we understand law enforcement It doesn't take firsthand experience to learn the meaning of pain compliance or rough ride. Police: A Field Guide is an illustrated handbook to the methods, mythologies, and history that animate today's police. It is a survival manual for encounters with cops and police logic, whether it arrives in the shape of officer friendly, Tasers, ...
Sandra Hunter & Barbara Rockman poetry reading
06/27/2018 - 6:00PM
Two friends--Sandra Hunter and Barbara Rockman--read at Bookworks! Trip Wires travels around the world, with stories, many of children, set against turbulent socio-political backdrops from Afghanistan to Syria to Columbia to America, and examines how the dilemma of isolation is a common human condition. The terrain is different in each story, but all of these young people face the dilemma of being without resources even as they try to find and maintain relationships. Accepting of tragedy and...
06/28/2018 - 10:30AM
Story Time is every Thursday at 10:30 am. Free and open to all children and families.
Menzi Mkhonza, Less Than a Stanza, Poetry from South Africa
06/28/2018 - 6:00PM
Less Than A Stanza talks about love, identity, poetry culture, grief, and religion. Less Than A Stanza exposes the author to all the things he has been afraid to write about. Menzi Mkhonza is a writer, poet, designer and artist From South Africa, Mpumalanga, Nelspruit (MBOMBELA) born and raised. He is the Founder of Nelspruit's biggest poetry slam organisation called "Words In My Mouth Poetry Slam." He has performed in Swaziland, Grahamstown & Port Elizabeth(S.A).His sophomore...
Ashley Biggers, 100 Things to Do In Albuquerque Before You Die, 2nd Ed
06/30/2018 - 3:00PM
New Mexico author Ashley Biggers launches the second, updated edition of her popular travel book, 100 Things to do In ABQ Before You Die. Albuquerque may be (well deservedly) known for Route 66, Breaking Bad, and its famous green chile. But there's much more to know-and love-about this lively Southwestern city. Whether you're a native Albuquerquean looking to mark another local experience off your ''bucket list,'' or an out-of-towner in search of a few vacation ideas, let 100 Things to Do in...
Marc Friedlander, Classical Guitar
07/01/2018 - 3:00PM
Marc Friedlander is a classical guitarist from New York City, who has studied the guitar beginning at age 12 and performed within the USA and internationally in art gallery showings, private functions and affairs, senior centers, and in music schools. Specializing in J.S. Bach, the Spanish Romantic composers, and many of the "standards" (Leyenda, Pachelbel's Canon, Recuerdos de la Alhambra), Friedlander plays their music with commitment and passion. ...
Book Candy
Poems About Summer
Bustle shared "10 poems about summer that you can read online right now."
---
"Because exclamation points and question marks are so basic," Mental Floss suggested "13 little-known punctuation marks to try."
---
"Amazing Stephen King-inspired artwork from Gallery 1988" was displayed by Flavorwire.
---
An exhibition of Charles Dickens's "campaigning journalism shows the fruits of his night-time walks and how his issues are also ours," the Guardian reported.
---
"These 15 shelfies will help you up your book Instagram game," Bustle promised.

The Book of Joy: Lasting Happiness in a Changing World
by His Holiness the Dalai Lama and Archbishop Desmond Tutu with Douglas Abrams
Imagine spending a week with Archbishop Desmond Tutu and His Holiness the Dalai Lama, absorbing their wisdom and insights on life. It would be impossible not to emerge transformed, enlightened and irrevocably changed. Such was the experience of Douglas Abrams, who joined his longtime friend and literary collaborator Archbishop Desmond Tutu in April 2015 for a week-long visit with the Dalai Lama at the latter's home in Dharamsala, India.
The Book of Joy: Lasting Happiness in a Changing World gives readers an opportunity to journey alongside Abrams as he shares his extraordinary experience, capturing the two world leaders' conversations and reflections on life and on one of its most essential--and often challenging and elusive--emotions.
"We are fragile creatures," Archbishop Tutu said. "It is from this weakness, not despite it, that we discover the possibility of true joy."
Envisioned as a gift to the world to celebrate the Dalai Lama's 80th birthday, The Book of Joy is structured as a symbolic three-layer cake that aims to provide a practical foundation for cultivating and sustaining joy. Beginning with a "first layer" consisting of the Dalai Lama and Archbishop Tutu's teachings on joy, Abrams elicits answers from the two spiritual leaders on questions reflecting the immediacy of life's real challenges.
"How do we embrace the reality of our lives, deny nothing, but transcend the pain and suffering that is inescapable? And even when our lives are good, how do we live in joy when so many others are suffering: when crushing poverty robs people of their future, when violence and terror fill our streets, and when ecological devastation endangers the possibility of life on our planet?"
Abrams recognizes that these are not simple questions with pat answers; The Book of Joy explores them without caving to convenient platitudes like "don't worry, be happy." Nor does the book reflect any one faith or religion.
"On this planet," the Dalai Lama said, "over the last three thousand years, different religious traditions developed. All these traditions carry the same message: the message of love."
In his symbolic second layer of The Book of Joy, Abrams supports the concept of joy with a jargon-free overview of current scientific explanations that reinforce the neurological benefits of meditation, generosity and compassion. Volunteering, for example, reduces the risk of death by 24%, and people who develop and curate a sense of purpose in life are half as likely to develop Alzheimer's disease after seven years.
"Research suggests that cultivating your own joy and happiness has benefits not just for you, but also for others in your life. It is a virtuous cycle. The more we turn toward others, the more joy we experience, and the more joy we experience, the more joy we can bring to others. The goal is not just to create joy for ourselves but, as the Archbishop poetically phrased it, 'to be a reservoir of joy, an oasis of peace, a pool of serenity that can ripple out to all those around you.' "
This takes practice and, according to the Dalai Lama, developing "mental immunity" is key. "So much of our unhappiness originates within our own mind and heart--in how we react to events in our life. 'Mental immunity,' the Dalai Lama explained, 'is just learning to avoid the destructive emotions and to develop the positive ones.' "
Easier said than done, perhaps, but certainly possible when recognizing how to put into practice the eight pillars of joy: perspective, humility, humor, acceptance, forgiveness (both of ourselves and others), gratitude, compassion and generosity. The first four of these are "qualities of the mind" and the second quartet are "qualities of the heart." Abrams explores each concept with examples, followed by simple and sustainable "joy practices," such as meditation and prompts for further reflection based on these eight pillars. Those, he says, are designed to help overcome the challenges and obstacles that we encounter on our path to true joy.
Sprinkled into the third layer of Abrams's literary confection are delightful morsels of his week with the Dalai Lama and Archbishop Tutu, whom he occasionally affectionately refers to as "Arch," a term of endearment bestowed on the visionary by those closest to him. Despite not having an opportunity to see each other often, the Dalai Lama and Archbishop Tutu enjoy a friendship based on mutual respect and admiration--and one filled with laughter, goodhearted teasing and fun. Abrams frequently describes the octogenarians as mischievous and akin to schoolboy pranksters. "When a Dalai Lama and an Archbishop walk into a bar," he writes, "you don't expect them to be the ones cracking the jokes."
"They and everyone around them were constantly guffawing, chortling, giggling, and belly laughing throughout the week, as moments of great levity were spliced together with moments of profundity and sanctity."
Such is the beauty of this life we live, one that holds tremendous suffering and heartbreak alongside moments of beauty and happiness. It is also the essence of this exquisite book, one that offers an intimate glimpse into the minds of two of the world's spiritual guides, and their foundation for an attainable and practical approach to experiencing a more enriching and sustainable life of abundant joy. --Melissa Firman
Avery Publishing Group, $26, hardcover, 368p., 9780399185045
---
Discovering Joy with His Holiness the Dalai Lama & Archbishop Desmond Tutu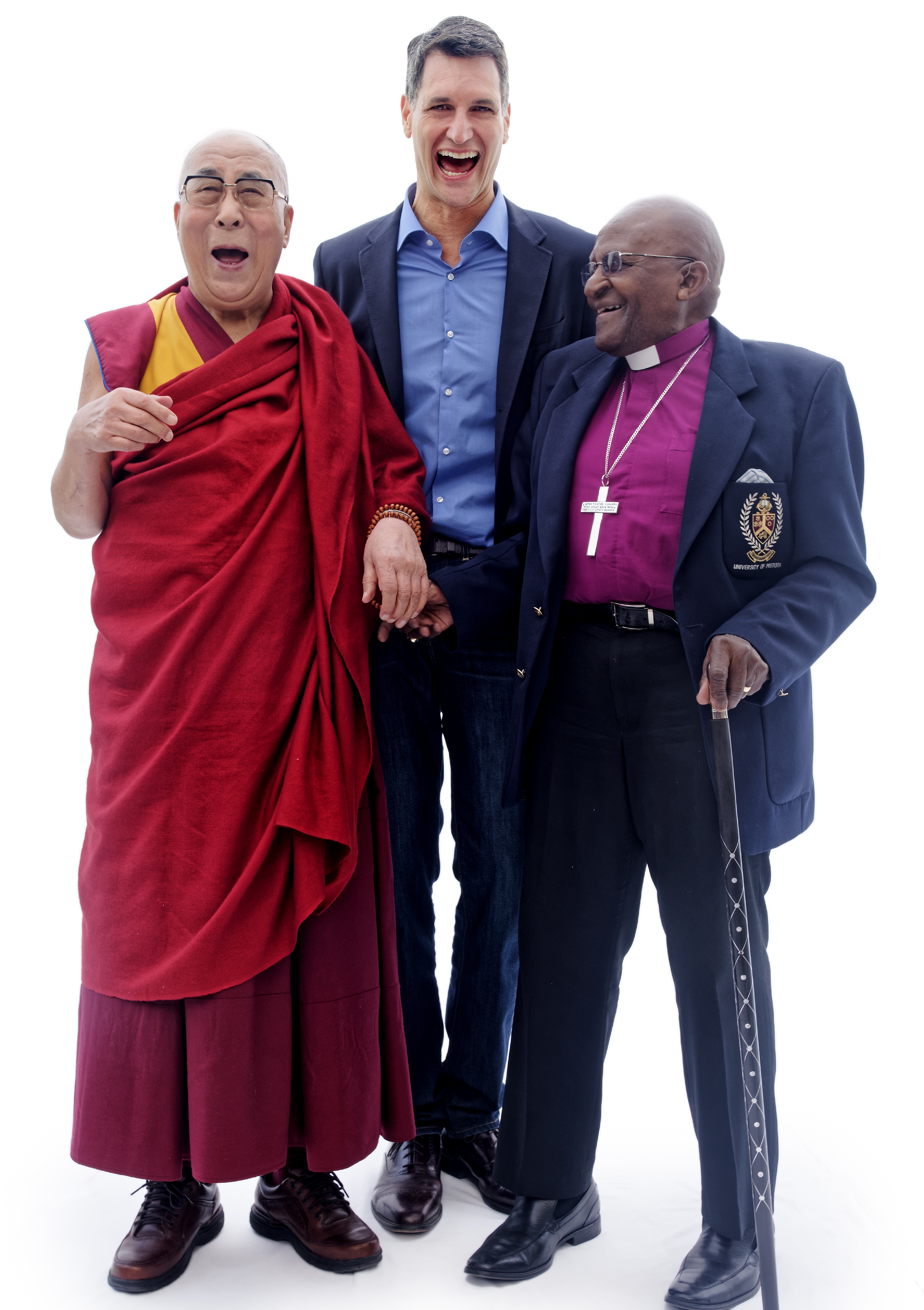 (photo: Miranda Penn Turin)
Douglas Abrams is the founder and president of the book/media agency Idea Architects, where he collaborates with visionaries to create a better world. For more than a decade, Abrams has worked with Archbishop Desmond Tutu on various books and projects, including co-founding Human Journey, an initiative "committed to spreading the African understanding of Ubuntu--the realization that each of us thrives only when all of us thrive." In April 2015, Abrams spent a week with the Dalai Lama and Tutu as they tackled an age-old question: How do we find joy in the face of life's inevitable suffering? The Book of Joy: Lasting Happiness in a Changing World (Avery), which Abrams co-authored with the two spiritual leaders, is the outcome. Abrams lives with his wife and children in California.
What an extraordinary experience it must have been for you to spend a week with Archbishop Desmond Tutu and the Dalai Lama.
It was truly extraordinary to be in that room facilitating what we knew was going to be a historic dialogue during what was perhaps the last time these two leaders and close friends might ever meet. I think what we didn't quite realize--even though we knew how much this would mean to the world--was how much this experience would mean to the two of them. Seeing how significant, rewarding and delightful it was for them to be with each other for that amount of time--to play together, explore together and share their traditions--was incredibly moving to witness.
That comes through in the book. I almost got the sense that writing this book was a spiritual experience for you. Did this project transform you in any particular way?
My journey to writing The Book of Joy has been a lifelong process. It began with growing up in a home shrouded by the black dog of depression. Working on The Book of Joy allowed me to see how all the suffering and experiences in my life were necessary for the completion of this project and for me to play this role of scribe. I think there are experiences where we see a larger pattern and a larger meaning, and this was certainly an experience that went beyond the body, the mind and into the heart. It felt like an expanded state of consciousness.
Tell me about the preparations for the visit. You share a long friendship and a long working relationship with Archbishop Tutu. Had you previously met the Dalai Lama?
I met the Dalai Lama in Washington, D.C., during the preparations for the book, which was created in honor of his 80th birthday as a gift for the world. The Book of Joy was envisioned as a layered birthday cake, with the first layer being their insights, teachings and stories, followed by a travelogue experience of being there with them during this time as they shared their lives. The Dalai Lama teaches Archbishop Tutu how he meditates, and the Dalai Lama dances for the first time in his life. You get those very intimate experiences, along with the science behind their insights.
Their message is universal, one that resonates with people of all faiths as well as those who are unchurched or atheist, or who have had that part of their lives fall away. They offer a very practical way of living that doesn't make the reader subscribe to any one faith.
The Dalai Lama was adamant that this needed to be a universal human book. It shouldn't require people to believe in any one thing. We knew we were dealing with two global moral leaders who are much larger than their faith traditions and who also speak to people of many faiths or of no faith. They're also very deep practitioners of their traditions. It was an opportunity to bring their two traditions together, along with their universal worldview.
This visit took place in April 2015, before many significant world events, such as the Brexit vote and the U.S. presidential election. At one point in the book, Archbishop Tutu and the Dalai Lama comment that the world is getting better. Do you think they would still say that? What part of the book's message do you think is most pertinent for us living in these uncertain times?
I visited with Archbishop Tutu right after the Paris bombings, and he spoke specifically of what to say to people who were so discouraged by the terror and intolerance. He remained adamant that we need to have a wider perspective, to realize humanity progresses two steps forward and one step back; however, if you look at the long sweep of human history, we are going in the right direction. We forget that we evolved and grew as a species in a context very different from the world now, and we're not going to further evolve overnight. The book talks about how we deal with despair and those feelings when it seems we're taking a step backward, and even in our own lives when we feel overwhelmed by bad news and feel like we are personally going in the wrong direction.
It's not a "don't worry, be happy" book or one that promotes a superficial understanding of joy while denying the real suffering that exists in the world. Rather, it's about how to cultivate joy in the face of adversity in our own lives. These are two men who speak with the mantle of moral courage because of the suffering they faced. Through them, we understand how we transcend and grow through adversity rather than ignoring or denying it. There's a zig and zag to all our lives and we don't evolve without that.
We need the pain to realize the growth we're capable of and that we have inside. We have the capacity within us to become stronger and better people.
That's exactly right. For me that was one of the most profound things I learned while growing up around depression. We don't have to get stuck in those emotions. We don't have to live there. As the Dalai Lama would say, we have mental immunity. None of us would be the person we are without our respective losses. The key is not to look at those losses from a place of deficiency, but as a foundation for the character we need to fulfill our purpose. Archbishop Tutu would not be Archbishop Tutu if he hadn't stared down apartheid. The Dalai Lama would not be the Dalai Lama without the experience of being in exile.
That concept is a powerful one when combined with the understanding that developing this mental immunity is a lifelong learning process, one that can be cultivated. Very few of us can meditate five hours a day like the Dalai Lama, but there are things we can all implement in our own lives. Your book includes a section of practical ways to cultivate those pillars of joy.
If the book was envisioned as a birthday cake, that last layer is the frosting. The overall goal isn't to experience joy as a fleeting emotional state, such as when we're enjoying a song or our lunch. What the Dalai Lama and Archbishop Tutu model for us, and which we saw so powerfully over the course of a week, is how it is possible for joy to become an enduring character trait in everyone's life. --Melissa Firman
---
Shelf vetted, publisher supported.

Book Reviews
Fiction

Picador, $26, hardcover, 400p., 9781250112118
Little, Brown, $26, hardcover, 288p., 9780316314480
Holt, $16, paperback, 272p., 9781250114143
Science Fiction & Fantasy
MCD/Farrar, Straus & Giroux, $26, hardcover, 336p., 9780374115241
Graphic Books

Pantheon Books, $24.95, hardcover, 352p., 9781101871515
Food & Wine
Ten Speed, $30, hardcover, 256p., 9780399578281
Biography & Memoir
Catapult, $16.95, paperback, 192p., 9781936787463
History
Minotaur Books, $26.99, hardcover, 304p., 9781250048943
Science
W.W. Norton, $26.95, hardcover, 320p., 9780393244427
Health & Medicine
Harper Wave, $27.99, hardcover, 416p., 9780062427137
Children's & Young Adult

Greenwillow/HarperCollins, $17.99, hardcover, 352p., ages 14-up, 9780062568243
Amistad/HarperCollins, $16.99, hardcover, 176p., ages 8-12, 9780062215918
--- SPECIAL ADVERTORIAL OFFERINGS ---

Everything I Know About You


by Barbara Dee


Dear Reader,

Like my award-winning 2017 middle grade novels, STAR-CROSSED and HALFWAY NORMAL, my newest, EVERYTHING I KNOW ABOUT YOU, treats a serious topic--tween eating disorders--in an entertaining, kid-friendly way. During the seventh grade trip to Washington, math nerd Tally suspects roommate Ava has an eating disorder. Is Ava's secret hers to keep?

Elly Swartz (Smart Cookie) calls EVERYTHING, "A beautiful and meaningful book that will be loved by many and needed in school libraries."

"A poignant and hilarious slice of middle-grade life." -- Kirkus

Happy reading!

Email barbara@barbaradeebooks.com to enter to win a copy.

Barbara Dee






PUBLISHER:
Aladdin/S&S

PUB DATE:
June 19, 2018

ISBN:
9781534405073

TYPE OF BOOK:
Middle Grade

PRICE:
$17.99
Summer Supper


by Rubin Pfeffer


Dear Reader,

SUMMER SUPPER sees stars! "Vivid colors, a multiracial cast, and seamless alliteration make this book a wonderful read."—*Kirkus. "…this farm-to-table picture book is a lively classroom read-aloud choice."—*Booklist.

I'm fascinated by the way picture books magically merge story, information, illustration, and design into a reading experience. SUMMER SUPPER was an idea planted by rolling an alliteration in my head of "sun, soil, seed" and letting that grow into the full story of a joyful group whose hard work and tender care yield bountiful meals and reasons to be to be thankful. " a vibrant celebration of gardening, nature's bounty, family, cooperation—and the letter S." I hope readers will eat this up and agree that it's "a simple, satisfying—and ultimately sweet—offering." —Publishers Weekly.

Rubin Pfeffer






PUBLISHER:
Random House

PUB DATE:
May 8, 2018

ISBN:
9781524714642

TYPE OF BOOK:
Picture Book

PRICE:
$17.99