From the Shelf
The Legacy of Edith Wharton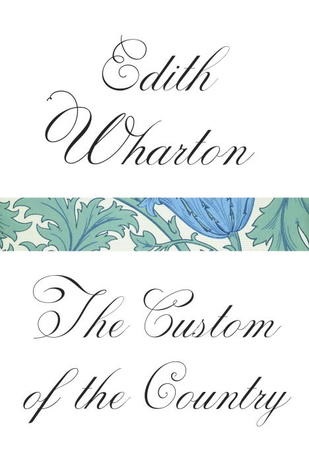 As a newcomer to the U.S. several decades ago, I made my first foray into American literature with Edith Wharton's Custom of the Country (Vintage, $12), and soon I was devouring everything this fine lady had written. This week, as we celebrate what would have been Wharton's 156th birthday, it's an opportune time to highlight some of her most impactful work.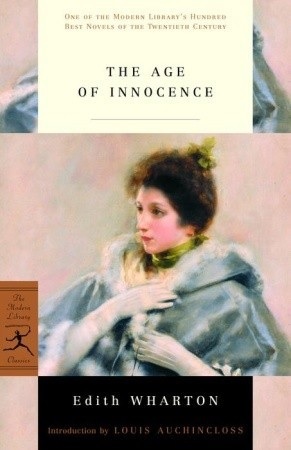 Wharton's true genius lay in her keen social commentary and comically ironic observations that still resonate with readers more than a century later. In her Pulitzer Prize-winning masterpiece, The Age of Innocence (Modern Library, $11), she explores the dilemma of a morally superior New York lawyer engaged to a dull, pretty girl who finds himself passionately in love with his fiancé's scandal-prone cousin, a divorced countess.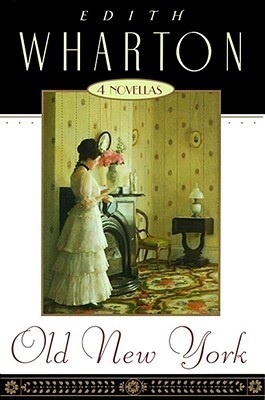 To Wharton, every society was its own ecosystem, with flaws and petty grievances and nostalgia for the past. Old New York (Scribner, $17) is a collection of novellas, each based in a different decade from 1840 to 1870, in which she boldly addresses subjects that polite society refused to contemplate, like infidelity and illegitimacy.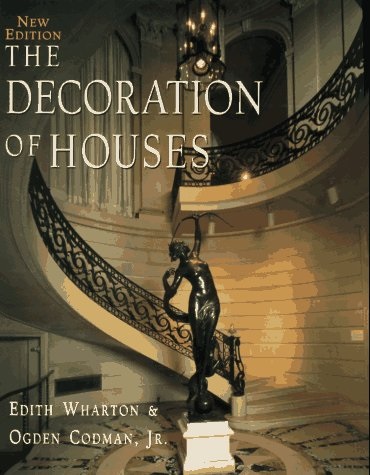 In addition to her writing, Wharton was known for her tasteful interior decorating; she paved the way for a more exuberant approach by rejecting the overly fussy and frumpy Victorian-era design of the time. The Decoration of Houses (Norton, $25) features her fresh new ideas for every part of the house--including rooms that most of us don't have to worry about anymore such as ballrooms, galleries and saloons.
Wharton renounced the confining, passive female role prescribed by her wealthy New York family and instead chose a creative, dynamic life on the frontlines of social change. As the author herself pointed out: "Life is always a tightrope or a feather bed. Give me the tightrope." --Shahina Piyarali, writer and reviewer

In this Issue...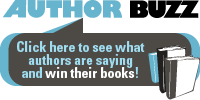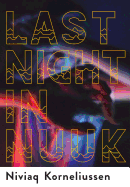 Slim and enchanting, Last Night in Nuuk explores the vibrant love lives of five young Greenlanders.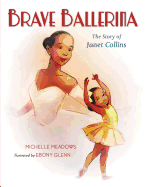 This picture book biography in verse tells young readers about Janet Collins, the Metropolitan Opera House's first African American prima ballerina.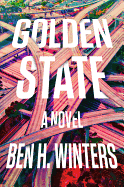 Golden State sets its satisfying mystery plot in a speculative version of California where falsehoods are considered the greatest threat to public safety.
Review by Subjects:
Fiction ⋅ Mystery & Thriller ⋅ Science Fiction & Fantasy ⋅ Children's & Young Adult

Upcoming Events
01/23/2019 - 12:00PM
Ben & Beth (and Molly!), aka The Bookshop Band visits Bookworks while on an international tour. They will also be performing at the American Booksellers Association meeting in Albuquerque. Come check out their noon set to learn more about them, or visit the links below. www.thebookshopband.co.uk twitter.com/TheBookshopBand / @TheBookshopBand / #BookshopBandUsTour facebook.com/TheBookshopBand youtube.com/TheBookshopBand
CANCELLED--Catherine Doyle, Storm Keeper's Island, for middle grade readers
01/24/2019 - 6:00PM
We have had to cancel. our evening event Thursday with Catherine Doyle because of her other Winter Institute conference obligations. Sorry if you were planning to come! ******* The stunning middle-grade debut from the author of the acclaimed YA novel "Vendetta." An old magic stirs deep inside the island of Arranmore, and it calls out to Fionn Boyne. A dark storm is coming, through time and over sea--the same storm that took his father 12 years ago. To protect his family, Fionn must embrace...
01/24/2019 - 10:30AM
Join us for our weekly story time. Story time is free and best suited for toddlers to elementary age children, though all ages are welcome.
Susan Kuklin, We Are Here to Stay: Voices of Undocumented Young Adults, author visit & panel
01/26/2019 - 5:00PM
Author Susan Kuklin visits and a panel of local experts talks about immigratIon. Guest speakers: Emma O'Sullivan, Staff Attorney for the Santa Fe Dreamers Project. Santa Fe Dreamers Project provides free legal services to immigrants to promote economic empowerment, community development, family unity, and liberation from detention. John Jabez S. Ledres, Equal Justice Works Paralegal Fellow with the NM Immigrant Law Center. NMILC's mission is to advance justice and...
Teen Book Club Launch, Author Appearance by Amanda Searcy
01/26/2019 - 3:00PM
The new Bookworks Teen Book Club will be discussing Watch You Burn by Amanda Searcy, with a special appearance by the author herself! The newly reformed Teen Book Clbu is geared toward teens aged 13-17 years old. Interested attendees can read the book in advance and purchase it at Bookworks for the 10% book club discount. We will discuss what books we'd like to read and form a list for the year. Pizza 9 has generously donated pizza, so bring your appetite! Any...
Roadkill Tour: Valin Paige, E.J. Schoenborn, and Adrienne Novy--poetry
01/30/2019 - 6:00PM
A group of three poets touring from St. Paul down to Phoenix and back on an adventure of poetry, punk, and queerness they're calling the Roadkill Tour. E.J. Schoenborn [they/them/their] is a white, nonbinary trans femme spoken word poet and rural trans-plant from Wisconsin living in St. Paul, Minnesota. Most of their written work touches on the intersection of (trans)gender & queer identity, mental illness, working class & rural life, rape/sexual assault as a survivor, and their...
Book Candy
Movies and Shows with Roots in Classic Literature

Great Reads
Rediscover: Mary Oliver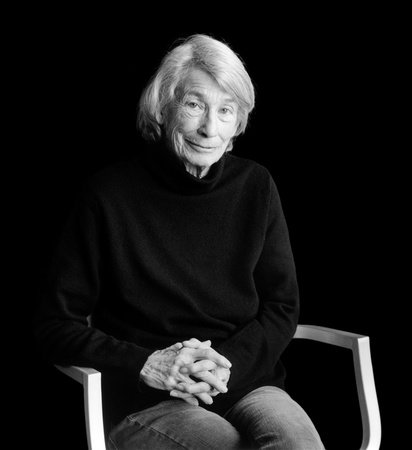 photo: Mariana Cook
Mary Oliver, the Pulitzer Prize-winning poet "whose work, with its plain language and minute attention to the natural world, drew a wide following while dividing critics," died on January 17, the New York Times reported. She was 83. Oliver, a "phenomenon: a poet whose work sold strongly," published more than 20 books, including the Pulitzer-winning American Primitive National Book Award winner New and Selected Poems.
"For her abiding communion with nature," Oliver was often compared to Walt Whitman and Robert Frost, the Times noted. "For her quiet, measured observations, and for her fiercely private personal mien (she gave many readings but few interviews, saying she wanted her work to speak for itself), she was likened to Emily Dickinson." She "often described her vocation as the observation of life."
Oliver's poetry collections include The River Styx, Ohio; House of Light; The Leaf and the Cloud; Evidence; Blue Horses and Felicity. Among her prose titles are Rules for the Dance, A Poetry Handbook and Long Life: Essays and Other Writings. Among her beloved lines was the conclusion of "The Summer Day": "Tell me, what is it you plan to do/ with your one wild and precious life?"
From Oliver's poem "When Death Comes":
When it's over, I want to say: all my life
I was a bride married to amazement.
I was the bridegroom, taking the world into my arms.

When it's over, I don't want to wonder
if I have made of my life something particular, and real.

I don't want to find myself sighing and frightened,
or full of argument.

I don't want to end up simply having visited this world.

The Writer's Life
Tim Johnston: Building Stories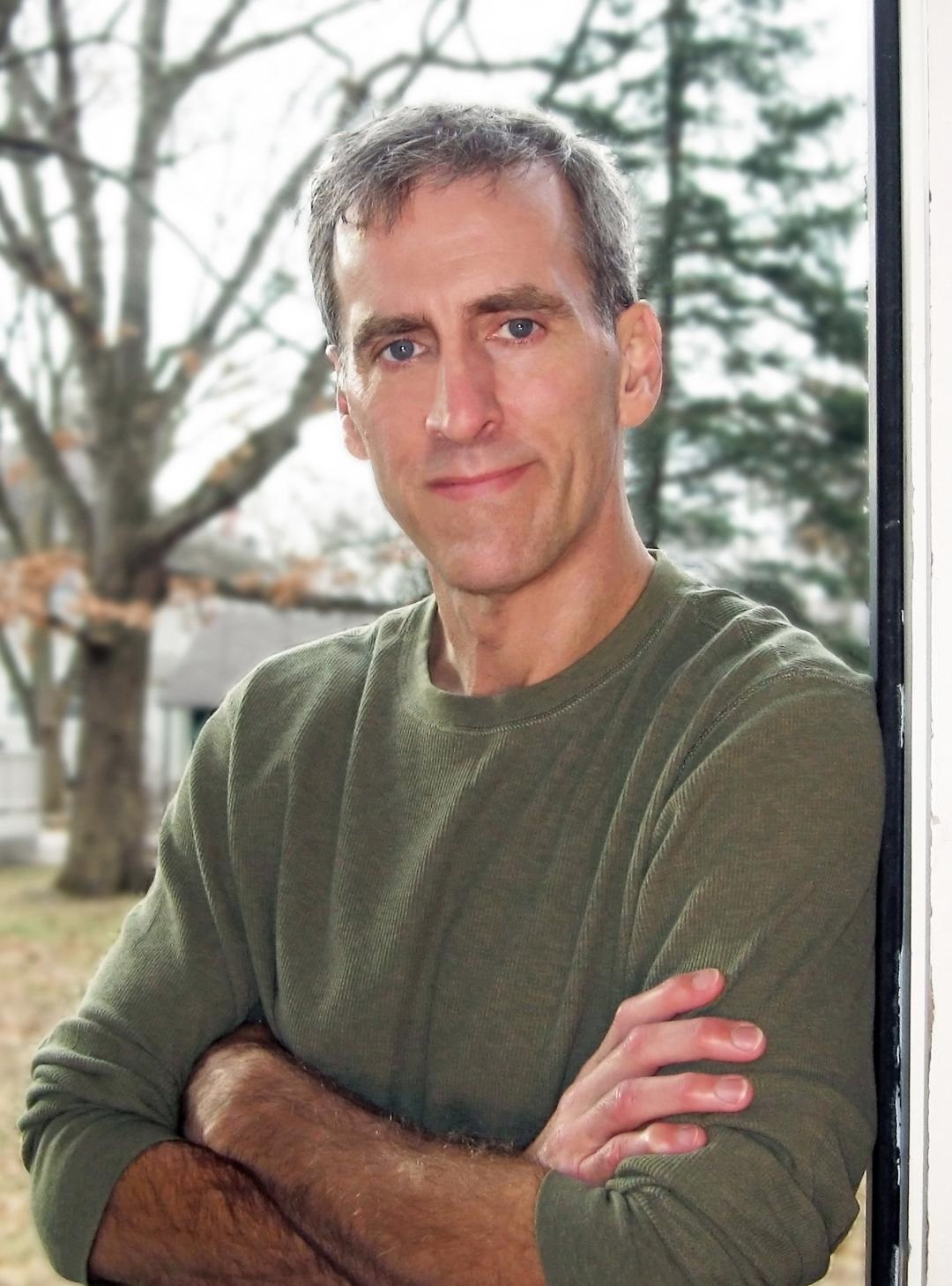 photo: Christine Beane
Tim Johnston is the author of the story collection Irish Girl, which won the O. Henry Prize and other awards, and the novels Descent and Never So Green. His new novel is The Current (Algonquin, 27.95), about two teenage girls whose car crashes into an icy Minnesota river; only one survives. The circumstances surrounding the crash are murky, and the incident might be related to another death in the river a decade earlier. Johnston, who lives in Iowa, discusses writing and how nature inspires his stories.
In your books, nature is almost a living character--the Rockies in Descent and the river in The Current. Other than nature being a formidable opponent, why do you like incorporating it into your stories?
In Descent, it was actually the Rockies that inspired the story. I was working as a carpenter up there when I began to write about the Courtland family, and it's the Rockies that draw them so far from home. But when their daughter does not return from a run up the mountain, their awe turns to something else entirely as they wait--and wait--to see if she will ever come down again. What begins as setting becomes essential to plot and theme--and to the title itself.
Likewise, when I began The Current, I didn't know how essential the river would become to the story, other than as the locale of the drowning of two young women, 10 years apart. But as I got deeper into the lives of the survivors of those two tragedies, the river became a bridge across time--or through time; it freezes and thaws and flows and freezes again, but it never stops reminding them of what connects them, and what they've lost. They are all in the same current.
You place readers in the environment with incisive details. How much research do you do on the places you write about?
Living in the Rocky Mountains was my research for Descent, and I used the names of local landmarks and streets--only to be told later, by readers familiar with the area, how wrong I'd gotten it all. So when I began The Current, I knew that the small town in which the novel is set, including the river, would be entirely fictional. Of course, as an Iowan, it's not a great stretch to imagine a small town in Minnesota in the dead of winter. I just pushed it all north for a colder, stranger sense of place and people.
Your novels have a recurring theme of lost or missing children. What draws you to explore that particular kind of grief?
In just this last year in Iowa, two college women--one on a golf course and the other out for a run in her hometown--met a terrible fate. The TV shows us the happy smiling photos of the young women, and the living tortured faces of their parents. It is truly horrible and I cannot understand it, not really; no one who hasn't gone through it can. And maybe that's what draws me to it as a writer--how familiar the story becomes to us over time, yet how singular and excruciating it must be for those who go through it. I wonder, too, if having no children of my own allows me to explore a kind of terror and grief I might not be able to if I had to imagine my own child as the victim.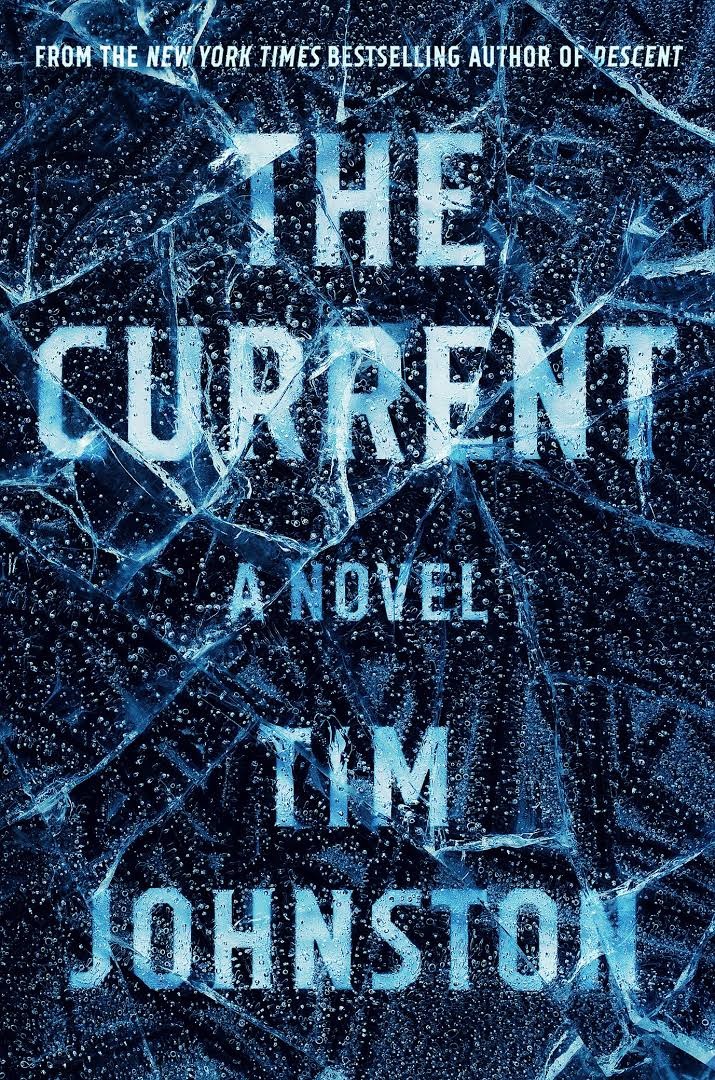 When you were a kid, you wrote comic books. Would you return to that?
Comic books are a gateway drug to becoming a reader, which is the gateway drug to becoming a writer. But for me, as a kid, it was all about the artwork. I spent much of my childhood hunched over drawing pads, and I got pretty darn good. I entered college as an art major but by the end of my first year, I'd switched to English because I wanted to read books. From there I found my way into creative writing, and suddenly that part of my life--that kid hunched over drawing pads--was over. Although I think I'm still pretty much that same kid, it's just a different kind of hunching.
You've worked as a carpenter while writing. Are there similarities between the two crafts?
Well, there's turning raw materials into something lasting and beautiful. There's having good sharp tools and knowing how to use them. But none of that happens without years of learning the craft, of actually banging away in the woodshop. Of honing whatever gifts or drive you have under the influence of greater craftsmen than you. You need time to develop your eye for detail, and you must have the patience to attend to every one of those details as if nothing is more important. In carpentry, this will drive your employer crazy, if he is your father and he's paying you by the hour. As a writer, there is--or should be--as Yoda might say, no rush, only patience.
David Sedaris gave you a big bump in visibility when he promoted your story collection, Irish Girl, on his tour. Now that you're an established author, whose book(s) would you like to mention here?
Pilot by PD Mallamo. He is the most exciting and original writer I've read in years, and this is his first book. (Full disclosure: I wrote the foreword.) --Elyse Dinh-McCrillis, blogger at Pop Culture Nerd
Book Reviews
Fiction

Black Cat/Grove, $16, paperback, 288p., 9780802128775
Atria, $26, hardcover, 336p., 9781501190070
Riverhead, $26, hardcover, 240p., 9780399184628
Scribner, $25, hardcover, 192p., 9781501199110
Sourcebooks Landmark, $15.99, paperback, 496p., 9781492632368
Berkley, $15, paperback, 336p., 9780399584251
Mystery & Thriller

Mulholland Books, $28, hardcover, 336p., 9780316505413
Pinnacle, $9.99, mass market paperbound, 432p., 9780786042609
Morrow, $26.99, hardcover, 336p., 9780062795885
Science Fiction & Fantasy
Harper Voyager, $26.99, hardcover, 640p., 9780062678133
Children's & Young Adult

Holt, $17.99, hardcover, 32p., ages 4-8, 9781250127730
Houghton Mifflin Harcourt, $17.99, hardcover, 304p., ages 14-up, 9781328977069
--- SPECIAL ADVERTORIAL OFFERINGS ---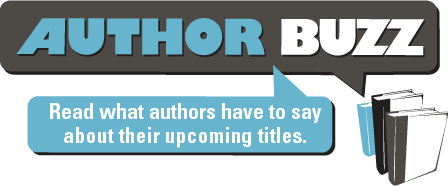 Dear Reader,

I wrote Elsey Come Home because I wanted to do an extremely honest portrayal of a woman struggling with the expectations placed on her to be an extraordinary mother and to also have an extraordinary career.

My novel explores what happens when the pressure on women becomes too much. Oprah Magazine picked Elsey Come Home for its "Top Ten Books," and Judy Blume writes of the book, "I loved Elsey Come Home. The exotic setting, the characters Elsey meets along the way. . . . And the writing, spare and lovely. What more can I say—perfect."

Library Journal called the novel a "Best Bet," and Publishers Weekly's Starred Review writes, "it's an excellent novel, asking probing questions about motherhood and careers and marriage."

Write me at susan@susanconley.com for a chance to win 1 of 5 copies!

Thank you,
Susan Conley
www.Susanconley.com








Publisher:
Knopf Publishing Group

Pub Date:
January 15, 2019

ISBN:
9780525520986

List Price:
$25.95

Dear Reader,

I'm giving away five free copies of my debut novel, We Hope for Better Things! When Detroit Free Press journalist Elizabeth Balsam meets a great-aunt she didn't know she had, what she learns about her family's involvement in the Civil Rights Movement in the 1960s and the Underground Railroad during the Civil War will forever change her perception of her own place in history.

To enter, email me at revellcontests@gmail.com!

With Hope,
Erin Bartels
www.erinbartels.com








Publisher:
Revell

Pub Date:
January 1, 2019

ISBN:
9780800734916

List Price:
$15.99