From the Shelf
Gift Books: Cooks Rule
We had a hard time choosing only 15 cookbooks to recommend you add to your holiday shopping lists (see our reviews below)--and so here just are few more, because, well, food, right?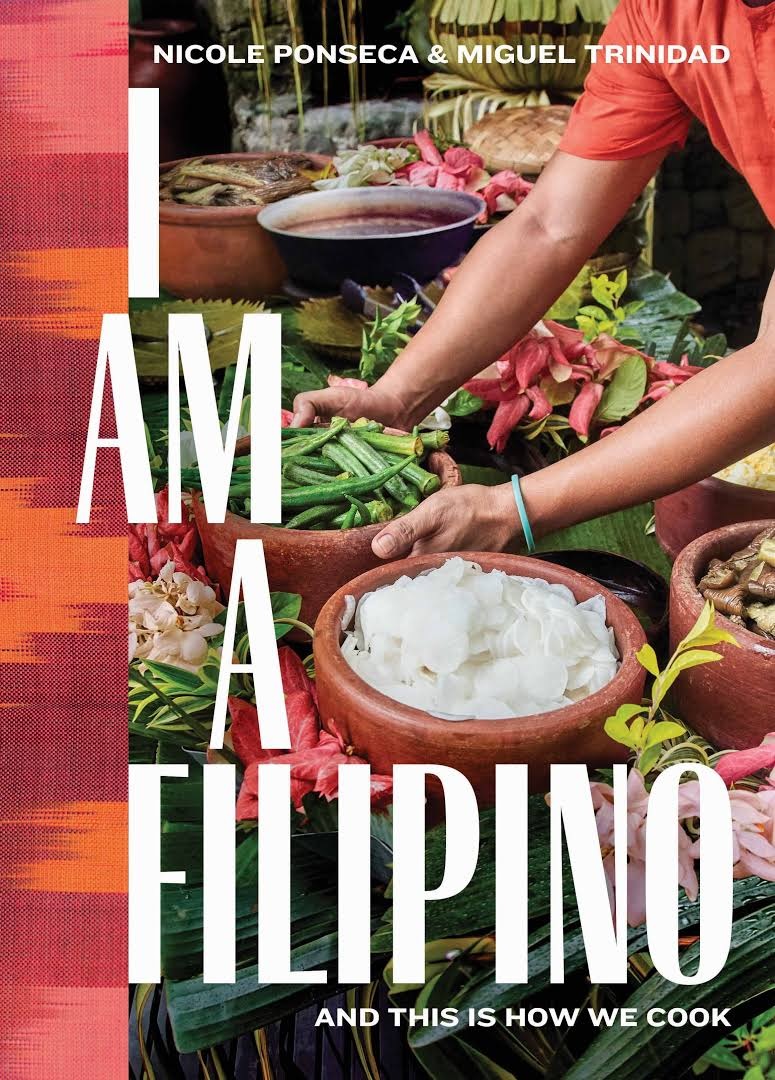 In
I Am a Filipino and This Is How We Cook
(Artisan, $35), restaurant owner Nicole Ponseca and chef Miguel Trinidad set out to "give Filipino food a seat at the culinary table." They succeed in informative and inspiring style, offering readers more than 300 pages full of reasons to learn more about this intriguing and versatile cuisine. From Adobo and Kinilaw to Americana--with Soups, Salads and Vegetables, Noodles and Dumplings, Spice and Burnt Coconut, Tomatoes and Tamales, Fatty, Fried, and Salty and Sweets in between--this is the Filipino cookbook you've been waiting for.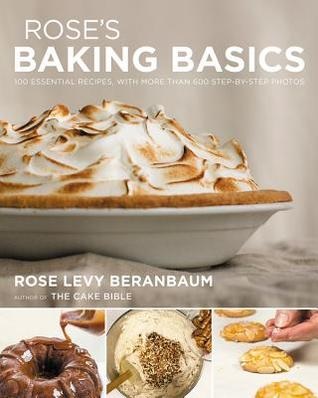 Every baker will benefit from Rose Levy Berenbaum's
Rose's Baking Basics: 100 Essential Recipes, with More Than 600 Step-by-Step Photos
(Houghton Mifflin Harcourt, $35). No matter your skill level, there's always something new to learn about baking, and who better to learn from than the woman who wrote
The Baking Bible?
No-fuss recipes for cookies, cakes, pies and tarts, bread and toppings and fillings are accompanied by sumptuous photographs that will leave you dreaming of eating a batch or two all by yourself. No judgment here.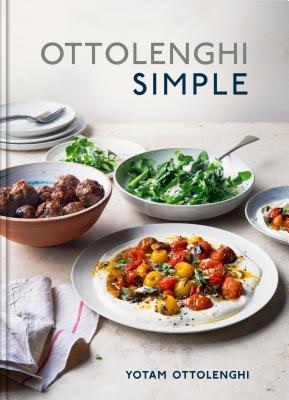 Ottolenghi Simple (Ten Speed Press, $35), from renowned chef, restaurateur and cookbook author Yotam Ottolenghi, promises 130 streamlined Middle Eastern recipes that are simple in a variety of ways, including minimal ingredients, prepared in less than 30 minutes and single-pot. Is it possible that such methods could still produce Ottolenghi's out-of-this-world flavor? Yes, it is, and recipes like Pea, Za'atar and Feta Fritters, Burrata with Grilled Grapes and Basil, and Sweet and Salty Cheesecake with Cherries prove it. This is Ottolenghi's best book yet. --Stefanie Hargreaves, editor, Shelf Awareness for Readers

In this Issue...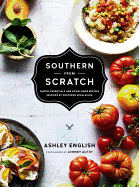 This traditionally grounded Southern Appalachian cookbook focuses on pantry staples and fresh ingredients.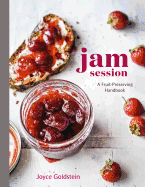 Renowned chef Joyce Goldstein delivers an accessible guide to making and preserving fruit in jams, chutneys, marmalades and more.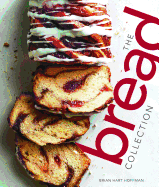 Brian Hart Hoffman's first cookbook assembles a delicious batch of bread recipes, from simple muffins to elaborate twisted loaves.
Review by Subjects:

Upcoming Events
11/15/2018 - 10:30AM
Bookworks hosts a free, award-winning weekly story time for kids and families. Join us for stories, songs, and an occasional craft and snack.
Shannon Dudley & Marisol Berríos-Miranda, American Sabor: Latinos and Latinas in US Popular Music / Latinos y latinas en la musica popular estadounidense
11/15/2018 - 6:00PM
American Sabor: Latinos and Latinas in U.S. Popular Music proposes a new and inclusive narrative of American music that goes beyond the conventional story of mixing between African American and European American cultures. Written in accessible style, in Spanish and English, it is intended for broad audiences. It traces the musical contributions of Latinos and Latinas from the 1940s to the present in five centers of Latino musical production: New York, Los Angeles, San Antonio, San Francisco,...
11/16/2018 - 5:00PM
Bookworks and the other shops inn the plaza celebrate the onset of fall with their annual Elegant Autumn. Come for special drinks, treats, and entertainment as you support local business!
Maria DeBlassie, Everyday Enchantments: Musings on Ordinary Magic & Daily Conjurings
11/16/2018 - 6:00PM
Spellbinding meditations on conjuring your own bliss. Everyday Enchantments is a love letter to the magic of everyday life, the sweet moments and the profound that we often overlook in our hurry to get from one place to the next. This collection of essays reminds us to escape into the ordinary, find beauty in a simple cup of tea or rereading a beloved novel and joyfully let our world turn upside down when synchronicity strikes in the form of wrong turns down forgotten lanes and unexpected...
11/16/2018 - 5:00PM
Join the Shops on Rio Grande for our annual shop and stroll event, Elegant Autumn Evening, with strolling flute music, special drinks and refreshments, and an author event at Bookworks!
Dave Gutierrez, Patriots from the Barrio, at the NHCC
11/17/2018 - 2:00PM
Bookworks sells books for Dave Gutierrez's talk at the National Hispanic Cultural Center. Embroiled in savage combat, soldiers whose service has gone unrecognized until now. As a child, Dave Gutierrez hung on every word his father recalled about his cousin Ramon, "El Sancudo" (the mosquito), and his service in World War II, where he earned a Silver Star, three Purple Hearts, and escaped from the Germans twice. Later, Dave decided to find out more about his father's cousin, and in the course...
Amanda Searcy, Kyle Cowan & Brenda Drake YA panel
11/17/2018 - 2:00PM
Join Albuquerque young adult authors Amanda Searcy, Kyle Cowan & Brenda Drake for a literary panel sponsored by the public library. Bookworks will be on hand to sell books. Librarian Kelly Brockhurst will moderate.
11/17/2018 - 3:00PM
In the late '60s when David Sklar walked the hallowed halls of an elite New Hampshire academy as a prep school student, it never occurred to him that those unforgettable years would one day serve as the backdrop of his debut novel. Atlas of Men borrows scenes from Sklar's own experience as the unwitting subject of an unethical research study that left him and his fellow classmates traumatized for years to come. Atlas of Men follows Dr. Robert Thames whose life is turned...
Sage and Jared's Happy Gland Band
11/18/2018 - 3:00PM
Come delight in the music of the Happy Gland Band at Bookworks!
Michael Orenduff, The Pot Thief Who Studied Edward Abbey
11/19/2018 - 6:00PM
The pot thief is going back to school, but someone on campus is trying for a different kind of degree--murder in the first--in this "smartly funny series" (Anne Hillerman). Before making a somewhat notorious name for himself as a salvager of antiquated pottery and other desert artifacts, Hubie Schuze was an eager student at the University of New Mexico--right up until they booted him out. Now, he's back at UNM as a pottery teacher. It should be a breeze, but campus life has changed...
Stephanie Valencia, West Wingers: Stories for the Dream Chasers, Change Makers, and Hope Creators Inside the Obama White House
11/20/2018 - 6:00PM
Stephanie Valencia and other contributors to West Wingers talk about the book. The Obama White House staff invites us behind-the-scenes of history for a deeply personal and moving look at the presidency and how a president's staff can change the nation When we elect a president, we elect with them an entire team that will join them in the West Wing to help run the country. Each of these staffers has a story to tell, and in West Wingers, Barack Obama's White House staff reveals how these...
11/22/2018 - 10:30AM
Bookworks hosts a free, award-winning weekly story time for kids and families. Join us for stories, songs, and an occasional craft and snack.
THANKSGIVING--BOOKWORKS IS CLOSED
11/22/2018 - 9:00AM
Book Candy
Connecting Busy Kids to Books

Great Reads
Rediscover: Home Cooking, More Home Cooking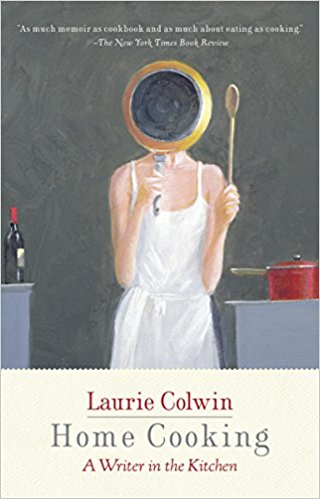 Laurie Colwin (1944-1992) had a prolific fiction writing career, publishing five novels and three collections of short stories, including Happy All the Time and Family Happiness, and contributing regularly to the New Yorker. But she was also a regular Gourmet magazine columnist and in 1988 published Home Cooking: A Writer in the Kitchen. As the New York Times observed, it's "as much memoir as cookbook and as much about eating as cooking."
With humor and warmth, by turns informative and entertaining, Colwin weaves together memories, recipes and wild tales from her kitchen, from small meals cooked in tiny apartments to lavish party spreads. Many went well; some didn't. Throughout the book, she praises the joy of making and sharing food with others.
After her sudden death from a heart attack at age 48, More Home Cooking: A Writer Returns to the Kitchen was one of several posthumous titles by her. Published in 1993, it, too, included recipes and stories from the kitchen, as well as her thoughts on sometimes overlooked foods such as beets, pears, black beans and chutney. (Colwin's husband, Juris Jurjevics, a legendary publisher, co-founder of Soho Press and the author of several novels, died last Wednesday at age 75.)
In 2012, Home Cooking and More Home Cooking were inducted into the James Beard Foundation's Cookbook Hall of Fame. Home Cooking was last published by Vintage ($15.95, 9780307474414) in 2010. More Home Cooking was served up by Harper Perennial ($15.99, 9780062308269) in 2014.

Book Reviews
Food & Wine

Roost Books, $35, hardcover, 256p., 9781611803310

Lorena Jones/Ten Speed, $24.99, hardcover, 264p., 9780399579615

83Press, $26.95, hardcover, 200p., 9781940772561
Cook's Illustrated, $45, hardcover, 576p., 9781945256479
Pavilion, $29.95, hardcover, 256p., 9781911216186
Hardie Grant, $29.99, hardcover, 9781784881573
Oxmoor House, $35, hardcover, 368p., 9780848754419
Sterling Epicure, $24.95, hardcover, 320p., 9781454930129
Grand Central Life & Style, $28, hardcover, 336p., 9781538729144
4th Estate, $40, hardcover, 400p., 9781460756713
Running Press, $25, hardcover, 272p., 9780762463589
Agate Surrey, $29.95, hardcover, 224p., 9781572842519
Da Capo, $24.99, hardcover, 304p., 9780738220109
Rux Martin, $35, hardcover, 384p., 9780544970373
Quadrille, $19.99, hardcover, 160p., 9781787131439
--- SPECIAL ADVERTORIAL OFFERINGS ---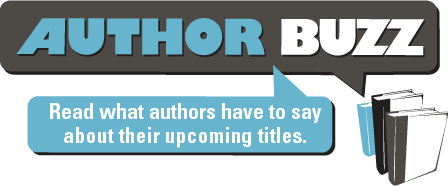 Dear Reader,

Do you think medical researchers are sincere, hard-working, dedicated? Some are. But not all.

When Pam Weller discovers a drug against Alzheimer's, her rival sees the coveted Nobel Prize slipping away. His all-consuming ambition drives him to concoct a plot that threatens Pam's career, her freedom and even her life.

The Prize is an award-winning medical thriller in the tradition of Robin Cook and Michael Crichton. Email gmcooper@bu.edu to win one of five copies.

Geoffrey M. Cooper
www.geofcooper.com








Publisher:
BookBaby

Pub Date:
January 15, 2018

ISBN:
9781543912173

List Price:
$12.99

Dear Reader,

When Wade's high school sweetheart broke his heart, he moved on, joining the Army and living his life, but never forgetting Genny Harris.

Now it's fifteen years later and Genny needs his help. Someone wants her dead. Seeing her again reawakens feelings he thought were gone. But if Wade can't keep her safe, their second chance at love could be over before it even begins.

Please write to 1001DarkNights@gmail.com to win one of five copies.

Happy reading,
Lexi
www.1001darknights.com/authors/collection-five/lexi-blake-protected




Publisher:
Evil Eye Concepts, Inc.

Pub Date:
October 29, 2018

ISBN:
9781945920981

List Price:
$2.99