From the Shelf
Further Reading: Lauren Groff
In a recent
interview with the New York Times
, Lauren Groff spoke about women writers (Ottessa Moshfegh, George Eliot, Mary Shelley, Toni Morrison, Jean Craighead George, among others), the importance of detail in writing and what a reader must bring to a book ("A reader does at least half of any book's heavy lifting.")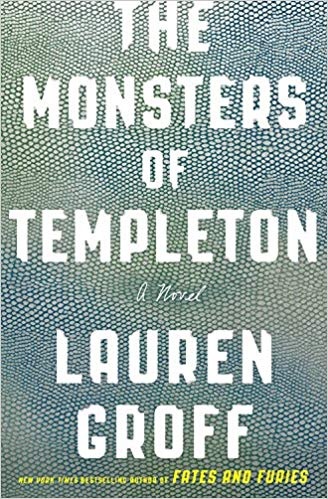 It's the kind of interview that gives insight into Groff as a person and an author while simultaneously critiquing the literary landscape in which she operates. It's also the kind of interview that is quick to send me scrolling through an author's backlist for more insights and wisdom. If you have the same inclination, here's a quick overview of some of Groff's earlier titles--each remarkably different, but equally captivating and clever.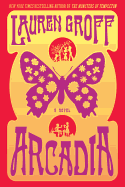 Groff's debut novel,
The Monsters of Templeton
(Hachette, $16), spans two centuries in the small town of Templeton, N.Y. The titular monsters take many shapes, both literal and figurative, as
Monsters of Templeton
combines many stories--some culled from history--into a novel that is part magic and part mystery.
Arcadia
(Hachette, $16) maintains a New York state setting, but shifts to focus on a 1960s commune at the old Arcadia House mansion. Our reviewer called it a "stunning coming-of-age tale," packed with a kind of hope that is "quiet but undeniably present."
"Hopeful" is not a word easily applied to Groff's 2015 novel
Fates and Furies
(Riverhead, $16), which centers on a decades-long marriage, seemingly perfect on the outside but rife with secrets and buried feelings. As in her other novels, Groff combines multiple layers of storytelling in a tale that is compelling in its own right while offering (sometimes scathing) commentary on marriage, art and womanhood, among other topics.
If short stories are more your style, Groff's 2009
Delicate Edible Birds
(Hachette, $16) offers nine tales centering on the experiences of contemporary American women. And, of course, there's her much-lauded new collection,
Florida
(Riverhead, $27), which encompasses multiple characters, towns and decades but stays deeply rooted in the ethos of the Sunshine State. --
Kerry McHugh
, blogger at
Entomology of a Bookworm

In this Issue...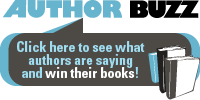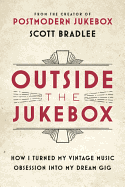 Outside the Jukebox is a feel-good memoir with an inside look at Postmodern Jukebox founder Scott Bradlee's unconventional approach to a career in music.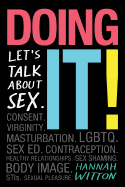 This honest and funny sex education guide for teens emphasizes deep knowledge, acceptance and respect, addressing topics like consent, sex shaming, body image and sexting.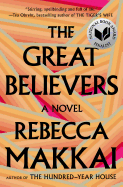 This is a beautifully written novel of love and loss amid the lasting impact of AIDS from the 1980s to the present day.
Review by Subjects:
Fiction ⋅ Mystery & Thriller ⋅ Science Fiction & Fantasy ⋅ Graphic Books ⋅ Business & Economics ⋅ Political Science ⋅ Humor ⋅ Performing Arts ⋅ Children's & Young Adult

Upcoming Events
11/15/2018 - 10:30AM
Bookworks hosts a free, award-winning weekly story time for kids and families. Join us for stories, songs, and an occasional craft and snack.
Shannon Dudley & Marisol Berríos-Miranda, American Sabor: Latinos and Latinas in US Popular Music / Latinos y latinas en la musica popular estadounidense
11/15/2018 - 6:00PM
American Sabor: Latinos and Latinas in U.S. Popular Music proposes a new and inclusive narrative of American music that goes beyond the conventional story of mixing between African American and European American cultures. Written in accessible style, in Spanish and English, it is intended for broad audiences. It traces the musical contributions of Latinos and Latinas from the 1940s to the present in five centers of Latino musical production: New York, Los Angeles, San Antonio, San Francisco,...
11/16/2018 - 5:00PM
Bookworks and the other shops inn the plaza celebrate the onset of fall with their annual Elegant Autumn. Come for special drinks, treats, and entertainment as you support local business!
Maria DeBlassie, Everyday Enchantments: Musings on Ordinary Magic & Daily Conjurings
11/16/2018 - 6:00PM
Spellbinding meditations on conjuring your own bliss. Everyday Enchantments is a love letter to the magic of everyday life, the sweet moments and the profound that we often overlook in our hurry to get from one place to the next. This collection of essays reminds us to escape into the ordinary, find beauty in a simple cup of tea or rereading a beloved novel and joyfully let our world turn upside down when synchronicity strikes in the form of wrong turns down forgotten lanes and unexpected...
11/16/2018 - 5:00PM
Join the Shops on Rio Grande for our annual shop and stroll event, Elegant Autumn Evening, with strolling flute music, special drinks and refreshments, and an author event at Bookworks!
Dave Gutierrez, Patriots from the Barrio, at the NHCC
11/17/2018 - 2:00PM
Bookworks sells books for Dave Gutierrez's talk at the National Hispanic Cultural Center. Embroiled in savage combat, soldiers whose service has gone unrecognized until now. As a child, Dave Gutierrez hung on every word his father recalled about his cousin Ramon, "El Sancudo" (the mosquito), and his service in World War II, where he earned a Silver Star, three Purple Hearts, and escaped from the Germans twice. Later, Dave decided to find out more about his father's cousin, and in the course...
Amanda Searcy, Kyle Cowan & Brenda Drake YA panel
11/17/2018 - 2:00PM
Join Albuquerque young adult authors Amanda Searcy, Kyle Cowan & Brenda Drake for a literary panel sponsored by the public library. Bookworks will be on hand to sell books. Librarian Kelly Brockhurst will moderate.
11/17/2018 - 3:00PM
In the late '60s when David Sklar walked the hallowed halls of an elite New Hampshire academy as a prep school student, it never occurred to him that those unforgettable years would one day serve as the backdrop of his debut novel. Atlas of Men borrows scenes from Sklar's own experience as the unwitting subject of an unethical research study that left him and his fellow classmates traumatized for years to come. Atlas of Men follows Dr. Robert Thames whose life is turned...
Sage and Jared's Happy Gland Band
11/18/2018 - 3:00PM
Come delight in the music of the Happy Gland Band at Bookworks!
Michael Orenduff, The Pot Thief Who Studied Edward Abbey
11/19/2018 - 6:00PM
The pot thief is going back to school, but someone on campus is trying for a different kind of degree--murder in the first--in this "smartly funny series" (Anne Hillerman). Before making a somewhat notorious name for himself as a salvager of antiquated pottery and other desert artifacts, Hubie Schuze was an eager student at the University of New Mexico--right up until they booted him out. Now, he's back at UNM as a pottery teacher. It should be a breeze, but campus life has changed...
Stephanie Valencia, West Wingers: Stories for the Dream Chasers, Change Makers, and Hope Creators Inside the Obama White House
11/20/2018 - 6:00PM
Stephanie Valencia and other contributors to West Wingers talk about the book. The Obama White House staff invites us behind-the-scenes of history for a deeply personal and moving look at the presidency and how a president's staff can change the nation When we elect a president, we elect with them an entire team that will join them in the West Wing to help run the country. Each of these staffers has a story to tell, and in West Wingers, Barack Obama's White House staff reveals how these...
11/22/2018 - 10:30AM
Bookworks hosts a free, award-winning weekly story time for kids and families. Join us for stories, songs, and an occasional craft and snack.
THANKSGIVING--BOOKWORKS IS CLOSED
11/22/2018 - 9:00AM
Book Candy
Top 10 Gangster Books
From The Godfather to L.A. Confidential, author Rod Reynolds picked his top 10 books about gangsters for the Guardian.
---
Scarlett was originally Pansy. Mental Floss showcased "10 fascinating facts about Gone with the Wind."
---
"Who is your favorite fictional librarian?" Buzzfeed asked.
---
"This small-town Connecticut restaurant gives each diner a free book from its vast library," Gastro Obscura reported.
---
The Köllen bookshelf is "inspired by the Nordic style, in its name, Köllen, which is Swedish for Alps, and the materials and shapes used."

Great Reads
Rediscover: The Lives of a Cell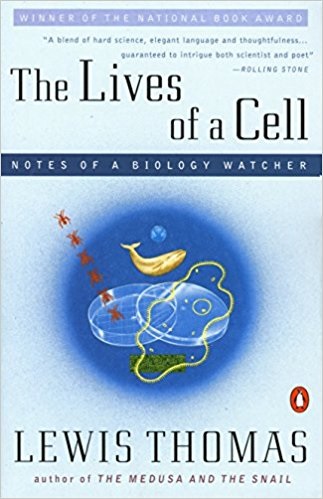 Between 1971 and 1973, physician Lewis Thomas wrote monthly essays for the New England Journal of Medicine. In 1974, those 29 essays were collected in The Lives of a Cell: Notes of a Biology Watcher, a landmark of eloquent, accessible science writing that won the National Book Awards for Arts and Letters and the Sciences in 1975. Thomas (1913-1993) expanded an already impressive career as dean of Yale Medical School and New York University School of Medicine, and president of Memorial Sloan-Kettering Institute, into bestselling author. He went on to publish The Medusa and the Snail: More Notes of a Biology Watcher (1979), which also won the National Book Award for the Sciences, Late Night Thoughts on Listening to Mahler's Ninth Symphony (1983), The Youngest Science: Notes of a Medicine-Watcher (1983), Et Cetera, Et Cetera: Notes of a Word-Watcher (1990) and The Fragile Species (1992).

The Lives of a Cell combines an enormous range of scientific disciplines into a holistic view of Earth and humankind's place on the planet. Each essay uses as much metaphor as hard fact to present a given issue, such as the titular "The Lives of a Cell," in which Thomas compares the symbiotic relationship between us and the mitochondria in ours cells with humanity and the Earth itself, or "Antaeus in Manhattan," which examines the behaviors of groups versus individuals in insect and human societies. The Lives of a Cell is ranked 11th in the Modern Library's 100 Best Nonfiction books of the 20th century, has sold more than 250,000 copies, and is available from Penguin Books ($16, 9780140047431). --Tobias Mutter

The Writer's Life
Reading With... Michael Ian Black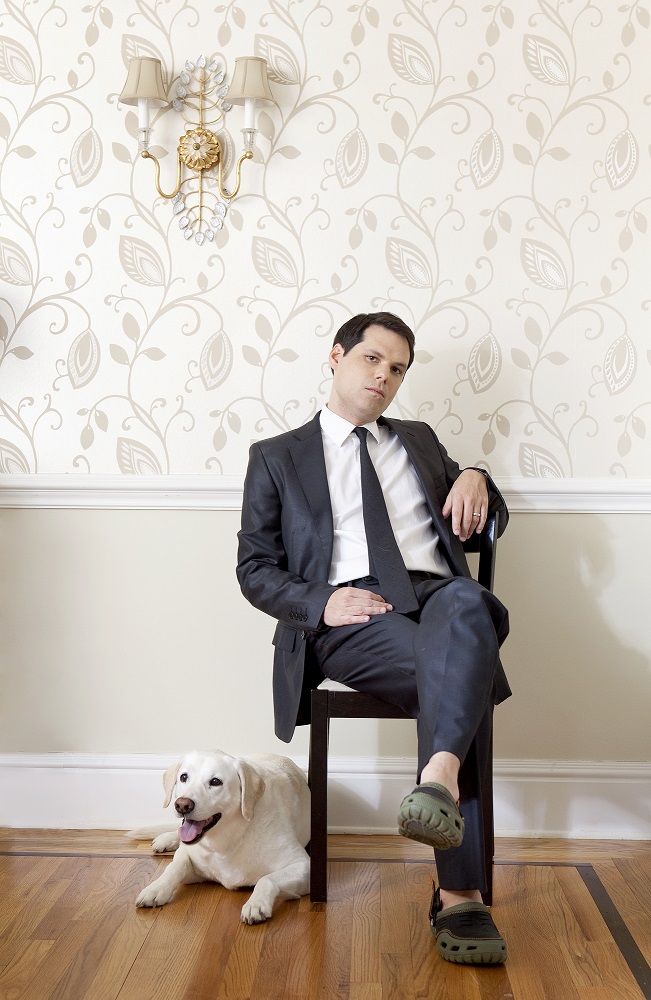 photo: Natalie Brasington
Michael Ian Black is a writer, comedian and actor (most recently the Jim Gaffigan Show; Another Period; Wet Hot American Summer: Ten Years Later). He created and starred in many TV series, including Michael and Michael Have Issues, Stella and The State. He wrote the screenplay for the film Run, Fatboy, Run and wrote and directed the film Wedding Daze. Black regularly tours the country as a stand-up comedian and is the author of My Custom Van (and 50 Other Mind-Blowing Essays That Will Blow Your Mind All Over Your Face), the memoir You're Not Doing It Right and several children's books, including Chicken Cheeks, The Purple Kangaroo and Cock-a-Doodle-Doo-Bop. His newest book for children, I'm Sad (Simon & Schuster), is available now. Black lives in Connecticut with his wife and two children.

On your nightstand now:

This is a difficult question because I have about 40 books there, as I have a terrible habit of bringing books upstairs but never bringing them back down. I just finished reading Janesville: An American Story by Amy Goldstein and started Istanbul Passage by Joseph Kanon.

Favorite book when you were a child:

I adored the Great Brain series about a boy genius and his younger brother who couldn't quite measure up. Great books set in the late 1800s about individual strengths and brotherhood and indoor plumbing.

Your top five authors:

Argh. I love individual books more than authors but probably: Michael Chabon, Gary Shteyngart, Tracy Kidder, Jennifer Egan and I love Educated by Tara Westover, which is her first book but what the hell, I'm recommending it.

Book you've faked reading:

I don't think I've ever done this, but I have nodded along as people talk to me about great Russian literature, mistakenly assuming I've read it.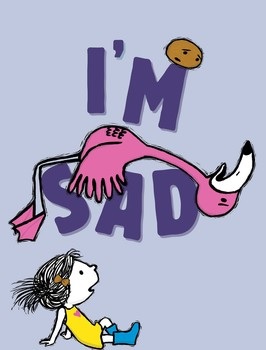 Book you're an evangelist for:

Stephen King's book On Writing is as good a book about the craft of writing as you will ever find.

Book you've bought for the cover:

I didn't buy it because he gave me an advance reader's copy but my favorite cover of the last however long is the cover of John Hodgman's Vacationland (which is also an excellent book).

Book you hid from your parents:

Duh. Flowers in the Attic by V.C. Andrews

Book that changed your life:

The World According to Garp by John Irving. Before I read that, I guess I didn't realize how far literature could go in terms of building an expansive, recognizable, absurd world.

Favorite line from a book:

I don't think I know any lines from any books. That's my fault, not the fault of the books.

Five books you'll never part with:

I love my giant old dictionary that I never use, my first edition How I Made $1,000,000 Playing Poker by Doyle Brunson, my autographed copy of Roz Chast's Can't We Talk About Something More Pleasant? and then I'll use the other two spots to pick any two of my wife's battered paperback classics because they make me think of her.

Book you most want to read again for the first time:

I'd be curious to read The Catcher in the Rye for the first time as an adult to see if it would resonate with me. I read it at the perfect time and felt, like millions of teenagers before me, that this was the only guy on Earth who got it. Not sure if I would feel that way again or not.

Book Reviews
Fiction

Viking, $27, hardcover, 432p., 9780735223523
Turtle Point Press, $17, paperback, 280p., 9781885983510
Liveright, $35, hardcover, 960p., 9780871404961
Mystery & Thriller
Penguin, $16, paperback, 320p., 9780143131953
Science Fiction & Fantasy
Tor, $26.99, hardcover, 592p., 9780765386823
Graphic Books
Limerence Press, $7.99, paperback, 64p., 9781620104996
Business & Economics
Viking, $26, hardcover, 288p., 9780525558811
Political Science
Melville House, $16.99, paperback, 224p., 9781612196992
Humor
Little, Brown, $28, hardcover, 272p., 9780316392389
Performing Arts

Hachette, $23, hardcover, 256p., 9780316415736
Children's & Young Adult

Sourcebooks Fire, $10.99, paperback, 352p., ages 14-up, 9781492665021
Simon & Schuster, $8.99, hardcover, 64p., ages 4-8, 9781534404311
--- SPECIAL ADVERTORIAL OFFERINGS ---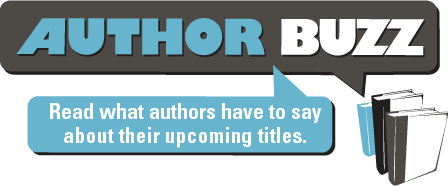 Dear Reader,

Do you think medical researchers are sincere, hard-working, dedicated? Some are. But not all.

When Pam Weller discovers a drug against Alzheimer's, her rival sees the coveted Nobel Prize slipping away. His all-consuming ambition drives him to concoct a plot that threatens Pam's career, her freedom and even her life.

The Prize is an award-winning medical thriller in the tradition of Robin Cook and Michael Crichton. Email gmcooper@bu.edu to win one of five copies.

Geoffrey M. Cooper
www.geofcooper.com








Publisher:
BookBaby

Pub Date:
January 15, 2018

ISBN:
9781543912173

List Price:
$12.99

Dear Reader,

When Wade's high school sweetheart broke his heart, he moved on, joining the Army and living his life, but never forgetting Genny Harris.

Now it's fifteen years later and Genny needs his help. Someone wants her dead. Seeing her again reawakens feelings he thought were gone. But if Wade can't keep her safe, their second chance at love could be over before it even begins.

Please write to 1001DarkNights@gmail.com to win one of five copies.

Happy reading,
Lexi
www.1001darknights.com/authors/collection-five/lexi-blake-protected




Publisher:
Evil Eye Concepts, Inc.

Pub Date:
October 29, 2018

ISBN:
9781945920981

List Price:
$2.99