From the Shelf
Gift Books for Kids, Tweens & Teens--Plus, Vampires Are Back!
I love this gift book issue because it gives me a chance to design a list for readers of all ages that includes fiction, nonfiction, classics and books that invite engagement through puzzles, journaling and crafting. Even more, I love using this space to tell you about a few more titles that would be great for gift-giving. The theme? Vampires!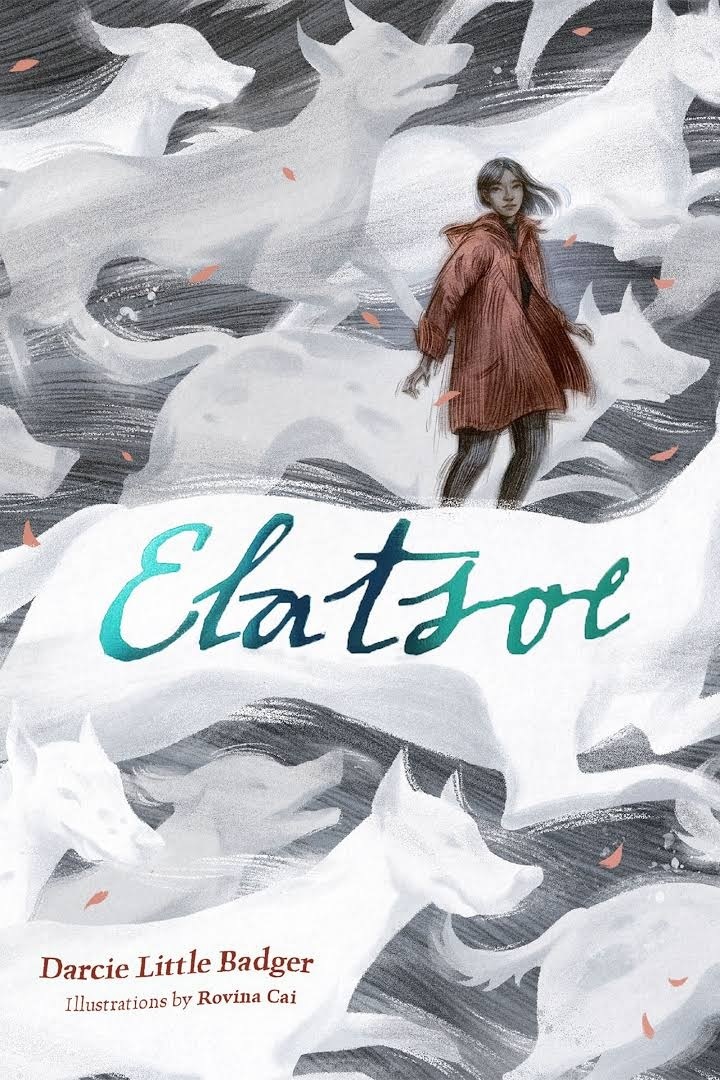 Darcie Little Badger's YA debut, Elatsoe (Levine Querido, $18.99), is a supernatural murder mystery that takes place in a United States that has Fairy Ring Transportation Centers, endless fields of scarecrows with human eyes and a rich history of Lipan Apache ghost whisperers. Little Badger excellently balances humor and horror in this inventive mystery/alternate history/fantasy that includes "clans of teenage-bodied vampires, carnivorous mothmen, immortal serial killers, devil cults, cannibal families, and slenderpeople." What's not to love?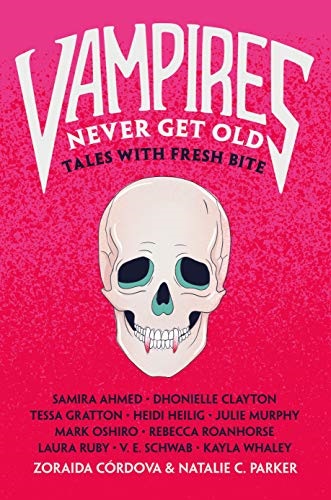 Zoraida Cordova and Natalie C. Parker edited the YA collection Vampires Never Get Old (Imprint, $17.99), which features 11 distinctive stories about contemporary vampires. Whether focused on social justice, partnership or wishing for reflections for selfie-taking, anyone with a vampiric thirst should find something fun in this collection that includes tales by Mark Oshiro, Rebecca Roanhorse and Samira Ahmed.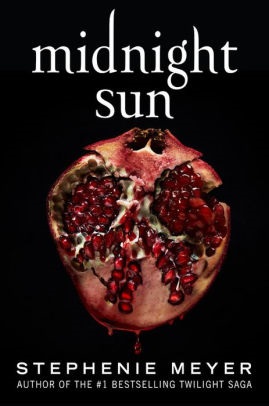 And, of course, this list would not be complete without the figuratively back-from-the-dead Midnight Sun (Little, Brown, $27.99). Personally speaking, I very much hope Stephenie Meyer writes every single book in the series from Edward's point of view. 600+ pages? BRING IT ON.


Upcoming Events
Tiffany Gravelle, Blended Not Stirred
11/28/2020 - 5:00PM
REGISTER HERE Blended Not Stirred is an authentic and indispensable book that will ring familiar to any parent who has ever navigated the sometimes murky, sometimes exhilarating waters of blended parenting. Infused with real life, honest, and practical advice for blended parents who are at an earlier leg of their family's journey, Blended warns you of potential parenting hazards and where to forage for nourishment. The guidance is sound and provides important thematic values that can...
11/28/2020 - 9:00AM
Help us celebrate Small Business Saturday by shopping local! #shoplocal FOR IMMEDIATE RELEASE CONTACT: Amanda Sutton Marketing & Events Director events@bkwrks.com Bookworks Encourages Customers to Shop Local Now, So You Can Shop Local Later ALBUQUERQUE—Bookworks, the thirty-six year old independent bookstore in Albuquerque's North Rio Grande River valley, just celebrated its anniversary in the shopping plaza it shares with six other local businesses. Its owners Danielle...
Deborah Madison, An Onion in my Pocket: My Life with Vegetables, in conversation with Darra Goldstein
11/28/2020 - 3:00PM
Deborah Madison will be in conversation with Gastronomica founding editor and fellow food author and scholar, Darra Goldstein about her new memoir, An Onion in my Pocket: My lLife with Vegetables. REGISTER HERE From the author of Vegetarian Cooking for Everyone (The Queen of Greens, The Washington Post)--a warm, bracingly honest memoir that also gives us an insider's look at the vegetarian movement. Thanks to her beloved cookbooks and groundbreaking work as the chef at...
Perry Wilkes, Under Torn Paper Mountains
11/28/2020 - 1:00PM
REGISTER HERE Virtual event. Register at the red link above or email rsvp@bkwrks.com This is an adventure story in its own peculiar way, a novelization of true stories, a small portion of the early years of a life of wanderings and musings and pain and passion in the southwestern deserts, and there were a few hard lessons learned along the way. This story is not a suggestion for others to follow, but a few nuggets may lie among the slag heaps and ruins left behind. And most of it is true. The...
N. Scott Momaday, Earth Keeper
11/29/2020 - 5:00PM
TICKETED EVENT Purchase a copy of Earth Keeper below to receive a link to the event. This will be a ticketed webinar on Zoom. A confirmation email will be sent to you upon purchase, and a link will be sent the day of the event at 12 pm MT. Email questions to rsvp@bkwrks.com "Earth Keeper is a prayer for continuity in these days of uncertainty. I cannot tell you why I loved this book, I can only tell you I wept my way through it. Each page brought me closer to myself, a...
Casa Urraca Press feature: Amaris Ketcham & VB Price read new work, with Zach Hively
11/29/2020 - 3:00PM
New Mexico poets Barrett Price and Amaris Ketcham read new work, in conversation with Zach Hively, author and publisher of Casa Urraca Press. REGISTER HERE GLITCHES IN THE FBI, poems by Amaris Feland Ketcham are 30 found poems sourced from episodes of The X-Files and transformed into mysterious, curious, and surreal pieces. INNOCENCE REGAINED: CHRISTMAS POEMS, by V. B. Price--A journalist, columnist, novelist, nonfiction author, and poet, Price has been writing a small...
Bookworks Presents: The Sacrifice of Darkness—a discussion with Roxane Gay, Tracy Lynne Oliver, and Rebecca Kirby
12/01/2020 - 7:00PM
Join Bookworks for a virtual launch of the graphic novel adaptation of Roxane Gay's short story in this discussion with Gay, Oliver, and Kirby about their new book, Sacrifice of Darkness. Event time is 7 PM mountain (6 PM Pacific/ 8 PM Central/ 9 PM Eastern). Access to the event requires book purchase of Sacrifice of Darkness below. Bookworks will email you the Zoom registration link on December 1 at 12 pm MT to the email you used to purchase the book. You will receive email...
Book Candy
A Christmas Carol Commemorated
The Isle of Man Post Office has issued a commemorative stamp set featuring five of John Leech's illustrations for A Christmas Carol by Charles Dickens.
---
To celebrate today's release of his new book, Barack Obama shared his A Promised Land playlist."
---
"Remembering Rebecca: 11 facts about Daphne du Maurier's enduring novel," brought to you by Mental Floss.
---
Author Ed Douglas picked his top 10 books about the Himalayas for the Guardian.
---
"Watch the making of Japanese woodblock prints, from start to finish, by a longtime Tokyo printmaker." (via Open Culture)

Great Reads
Rediscover: Winnie-the-Pooh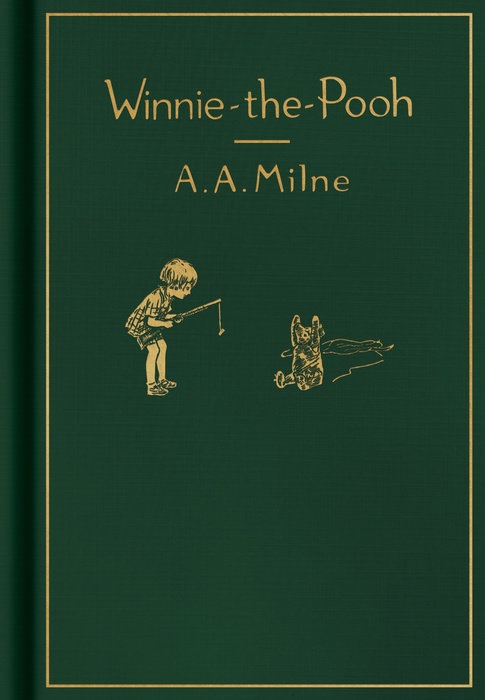 It's easy to forget that long before Winnie the Pooh became the center of a Disney brand with movies, series, games, clothes, dolls, toys, accessories and much, much more, there were "just" books, set in the Hundred Acre Wood and starring the teddy bear known as Winnie the Pooh. Written by A.A. Milne and illustrated by E.H. Shepard, the first of the books was Winnie-the-Pooh, which appeared in 1926 and introduced Winnie, Piglet, Eeyore, Owl, Rabbit, Kanga, Roo and Christopher Robin, the human based on Milne's son who inspired the stories. In the book's sequel, The House at Pooh Corner, Tigger joined them. Those books were followed by Now We Are Six; in addition, a poem about Winnie the Pooh appeared in Milne's verse collection When We Were Very Young. The Pooh titles quickly were translated and published around the world, delighting generations of readers with their simple, wise, amusing, lyrical tales. A Latin translation of Winnie-the-Pooh, Winnie ille Pu, done by Alexander Lenard, is the only book in Latin to appear on the New York Times bestseller lists. There are, of course, many editions of the Pooh titles available, but Dutton Books for Young Readers offers a replica of the first U.S. edition of Winnie-the-Pooh ($16, 9780525555315) as well as a more modern version ($14.99, 9780525444435), both of which feature Shepard's classic illustrations.

Book Reviews
Children's & Young Adult
Make Me a World, $17.99, hardcover, 40p., ages 3-7, 9781524717544
Magic Cat/Abrams, $29.99, hardcover, 80p., ages 8-12, 9781419748370
Penguin Workshop, $14.99, paperback, 128p., ages 12-up, 9780593094594
Candlewick Studio, $24.99, hardcover, 64p., ages 10-up, 9781536209327
HarperAlley, $12.99, paperback, 208p., ages 8-12, 9780062973863
Imprint/Macmillan, $17.99, hardcover, 384p., ages 13-up, 9781250307781
Workman, $12.95, paperback, 176p., ages 8-12, 9781523505531
HarperCollins, $18.99, hardcover, 72p., ages 4-8, 9780062983435
Abrams Books for Young Readers, $19.99, hardcover, 208p., ages 10-up, 9781419707346
Caitlyn Dlouhy/Atheneum, $19.99, hardcover, 208p., ages 13-up, 9781534444959
Thames & Hudson, $18.95, hardcover, 48p., ages 3-up, 9780500652350
Laurence King, $14.99, paperback, 96p., ages 7-11, 9781786275516
Putnam, $17.99, hardcover, 240p., ages 10-14, 9781984815088
becker&mayer! kids/Quarto Group, $9.99, hardcover, 48p., ages 8-up, 9780760368930
Cicada Books, $16.95, hardcover, 44p., ages 4-8, 9781908714831
Tra Publishing, $18.99, hardcover, 32p., ages 4-8, 9781734761788
---